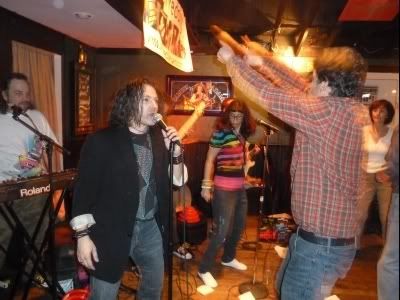 McFly's second gig with us was lots of fun and we had a nicely built setlist of tunes. Bally Bunion's usual energetic crowd got really kind of wild during "Purple Rain" influencing people to gesticulate wildly and toss napkins skyward (of which there is some rare footage below)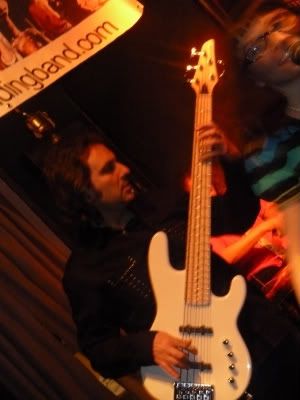 Maple and Bourbon 101st Anniversary Cuppycakes, Oh My.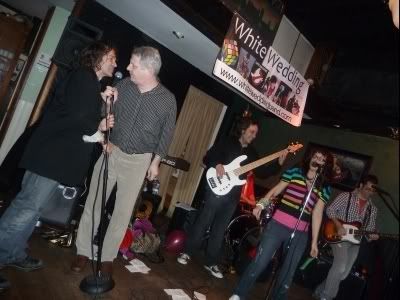 Thanks to Joe the bartender for his vocal prowess on "Love Shack"
It was great to see Clay Do The Dance.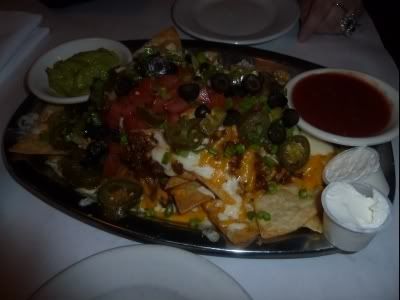 This time I ordered the Nacho's Supreme from the bar menu (thanks for reminding me Jamie)