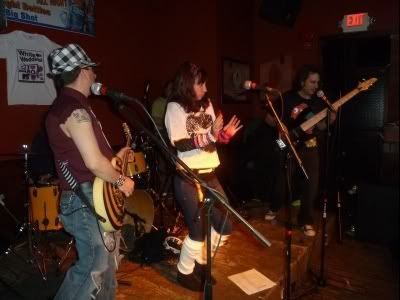 We missed last months gig at Napper Tandy's due to Blizzard expectations so it was nice to get back to the place again and fall right into the swing of things. Tonights performance started out sedate but before the second set a crowd had filtered in and onto the dancefloor requesting songs and enjoying themselves liquidly.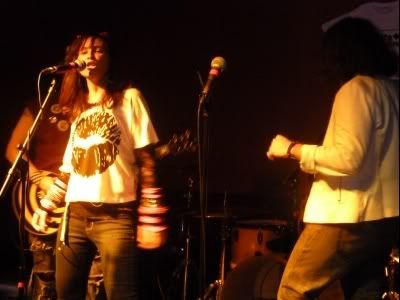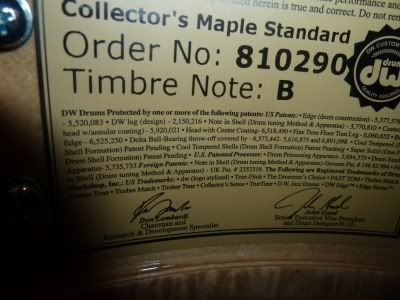 And Now a photo of the "certificate" on the inner shell of my DW snare drum. Ya See Two days ago I broke the batter head on my drum (and with excellent timing as this happened during rehearsal, PHEW) so I got the chance to upgrade to my current head of choice the Remo Powerstroke lll Coated Batter Clear Dot (Say that Ten Times Fast) which I proceeded to apply gig-prior. Batter head removed allowing "Inner Shell Photography"
About the DW/Powerstroke combo, the ring/overtones seems to have completely disappeared due to the skins second "thin underlay" and I am getting a nice dry crack. The DW/Remo Factory provided head was fine (and had the DW logo on it which I liked) but the Powerstroke is an improvement to my ear's taste and as I try her in new and different rooms I shall fine tune accordingly.
Our sound technician's Sean and Ginger lend their expertise to our in-house mix at Napper Tandys so once mic'ed I was guaranteed a resonant Bass Drum which is always personally a nice touch and people can really HEAR it as well. I would like to thank Ginger for offering to take some pics of the gig at the gig (see above) and their company Boardwalk Entertainment can be found
HERE
.
On the road to Tapper Nandy's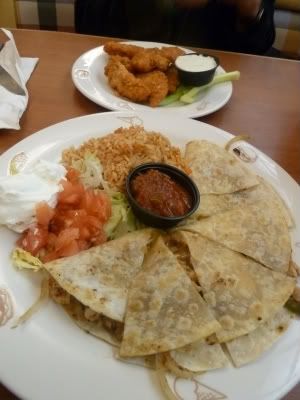 I did a Very Brave thing and decided to try Mexican Food a la Friendlys (YES The Friendly's) and it was Not unenjoyable, As a matter of fact I enjoyed it quite a bit, This is EXACTLY what any Mexican Frozen Meal tastes like before it is frozen and then reheated again, the Rice was the deal breaker here and I finished almost every last grain. What appeared to be a Paltry Dollop of Sour Cream to my greedy eyes was quite enough to compliment the Meal.