Sunday, January 10, 2010
They say third times a charm and in our case it was, aside from B.B. King's gracious sound technicians and charming wait staff (not to mention performing at the historical venue B.B. Kings Blues Club has become) we were also presented with a Band Menu along with the industry standard complimentary cold cut tray and fruit basket so they also fed us kitchen food this time, and Delicious it was.
An energetic fun loving crowd makes all the difference in the world to any performing unit and we had a sizable one out on the dance floor twisting and frugging to an 100% uptempo high energy set of Thirty 80s classics. Billie Jean and Spiccoli rose to the occasion and kept the crowd wanting more while the band held down the fort.
Rockin' Out to a Great Crowd.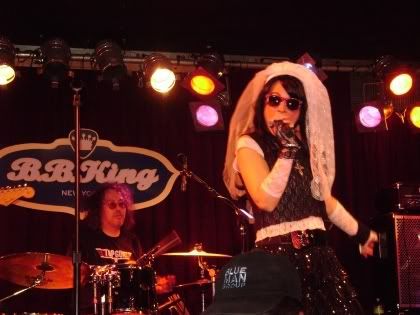 Bride Of Breakfast Club.
Our Newest member Amadeus.
Ladies and Gentlemen, Guns & Roses !!!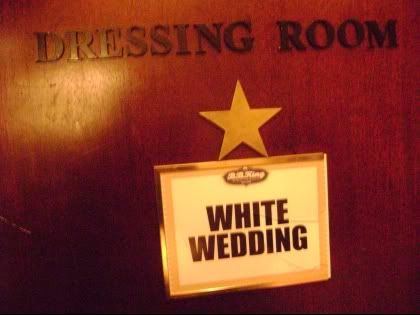 Not just any old door.
The Delicious Pulled Pork from the Band Menu that I unfortunately didnt finish.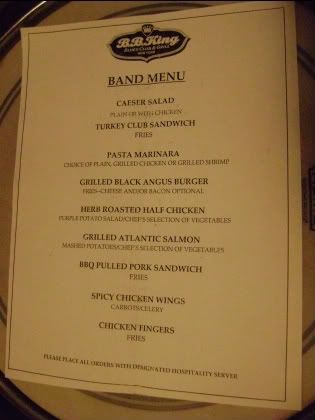 The Band Menu.
Prop # 1 - DEVO HAT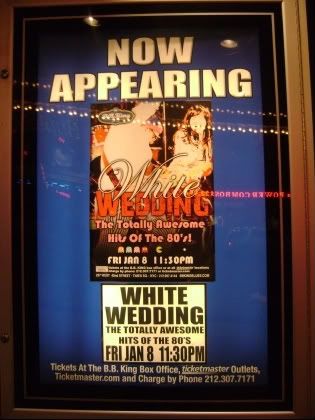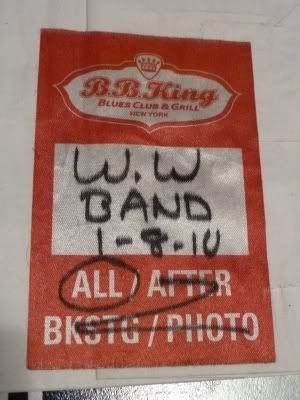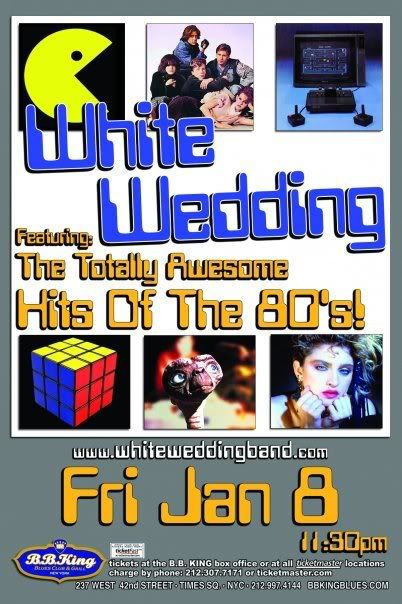 Posted by

Spike G.
at 5:05 PM
No comments:

Monday, January 4, 2010
I went with a couple of friends to pay one last visit to the Rock & Roll Hall of Fame Annex on the very last day of operations and decided to attempt to snap a pic(k) of Beck-O's Stratocaster of which I was successful. Sad to see you guys go but thanks for the ride just the same.
Posted by

Spike G.
at 11:58 AM
No comments: