Thank You to Joe & Jenny for inviting me to my first ever 7 Fishes/12 Bells Italian Christmas Evening, I even learned what the 7 sacraments were, (Dont ask,... its a secret). Mind you this was no religious party (No Offense to the faithful) but there certainly was no shortage of Food and faces I have known for years. It Must Be Christmas, Lets Eat.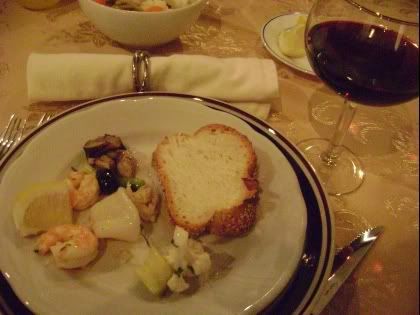 Scungilli, Shrimp and Calamari with Semolina
Pasta Bolognese and Lobster Sauce with Semolina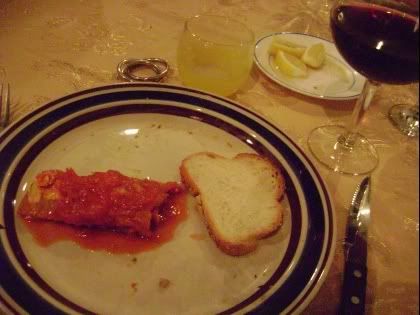 The Baccala with Semolina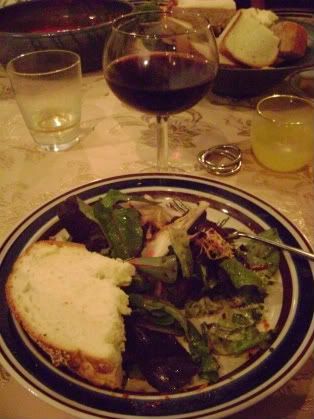 Salad with Semolina
Pernil, Beans, Rice
Dessert.
Thanks to Chris & Caroline for preparing a Christmas day feast starting with some Feta & Cassetti Cheese with Greek Olives .
And The classic Roast Beef and Mashed Potatos with Veggies and Zucchini Fritters