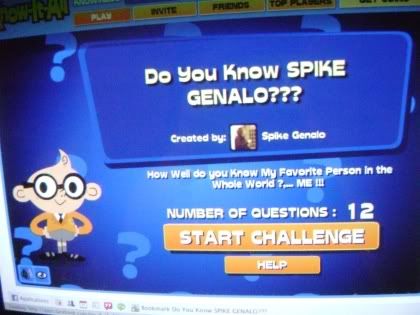 Unemployed? Distracted Easily? The Hassock's On Fire?
STILL, Better than a migraine. Bah Dum Bum!!!
One theorem is that I'm suffering from V.G.M. (Virgin Megastore Withdrawal) and another is that I have M.I.M.P. (Music Is My Passion) disorder (not to be confused with the dude wearing the purple fedora in the caddy down the street) To blame for my obsession with answering Music trivia as correctly as possible and as quickly as possible.
I have learned a lot, I have cursed at my computer a lot, I have snacked a lot but one thing stands.
I'M LOVING THE MUSIC QUIZZES!!! TAKING THEM AND MAKING THEM.
Wait!!!, I Have to Go Back To Work!!!