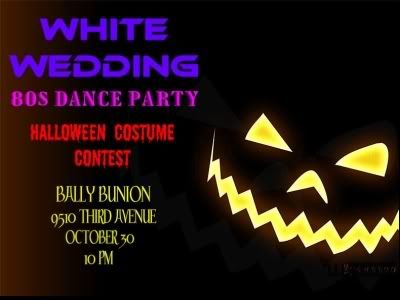 Down the Rabbit Hole we went and we took a Great Crowd with us or was it vice-versa ???
The Halloween revelers were out in full force and regalia to celebrate ALL-HALLOWS EVE EVE with us and we with them as they became Superheroes, Vixens, Folkloric Characters and we became THE UNDEAD to ROCK IT as Only THE UNDEAD Can !!!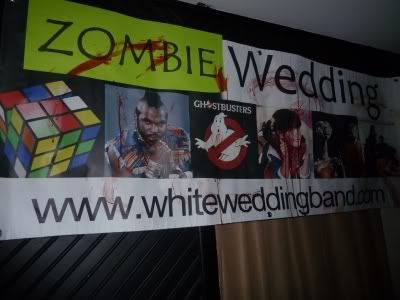 Thus ZOMBIE WEDDING Was Borrrn,..... ummmmmm,... I Mean KILLED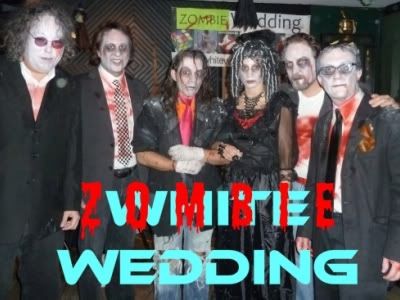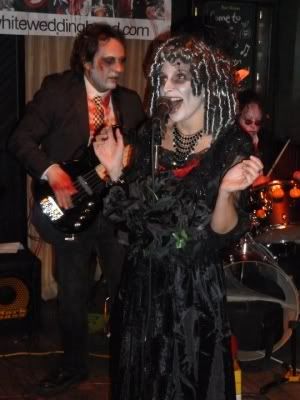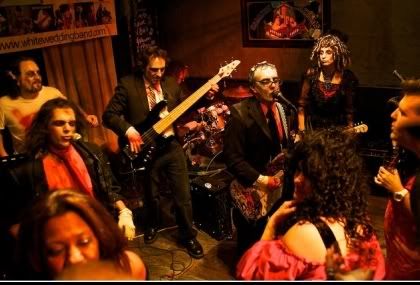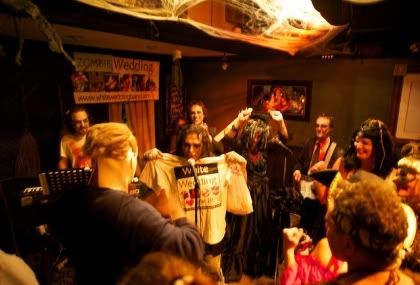 Songs Premiered tonight were : Ghostbusters, You Give Love A Bad Name and a brush-off of Michael Jackson's "Thriller"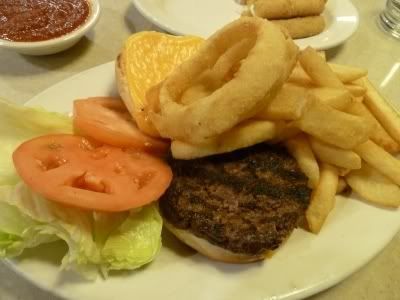 Its HALLOWEEN Morning.
CHEESEBURGER
mmmmmmm,......... flesh with cheese.
FLICKR