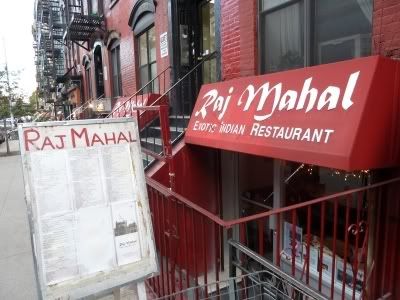 A mainstay of the Strip of Indian Restaurants on Sixth street in Greenwich Village for at least 20 years now the Raj Mahal stands a few steps down under sidewalk level but follow the exotic scents of musk and venture close enough to ask "How Much Is That Sitar Player In The Window" and you have found one of the best spots on the block, Many Restaurants have come and gone in the last two decades but some remain because the returning clientele know quality when they taste it.
Tap Water and Hospitality are complimentary.
The Crunchy Crispy Classic, The Papadum.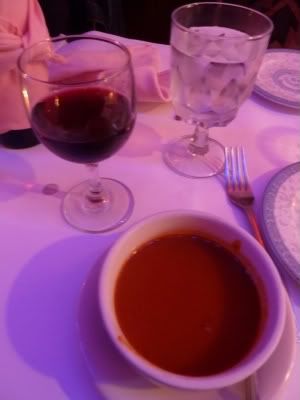 A bit on the tomato-ey side for me but All Mulligatawny Soup's are Created Delicious.
It looks just like a Vegetable Samosa but this is a Meat One.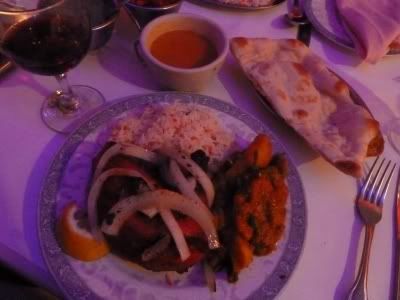 The Ever Popular Tandoori Chicken which in my honest opinion might as well be American Food (It tastes like Roast Chicken Breast, what makes Tandoori Chicken taste Indian ? ,..... NOTHING) but she came with a Vegetable Curry on the side not to mention Basmati Rice and toasty Nan Bread which does make things a tad more eastern.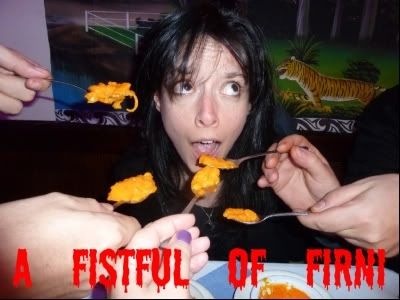 And of course what would any night out be without dessert.