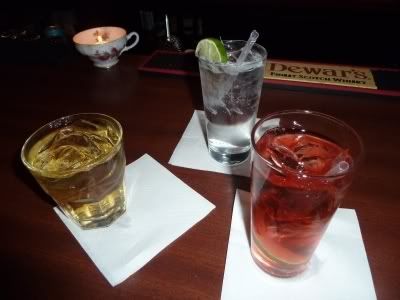 Tonight we did a Good thing as Yegg's and sallied forth to the hinterlands of Park Slope, Brooklyn to offer our wares and leave wake of our sound oscillations as captured via microphone to reproduce via plastic digital disc.
We dropped off our Demo CD at Two Boots Pizza and The Tea Lounge and it was nice to talk and snack (if thats a snack then whats for dinner ?) with my bandmates setting our eyes on booking some gigs for the fall.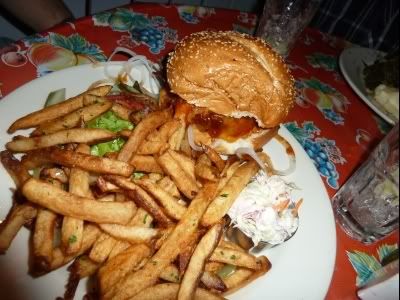 Andouille BBQ Burger (with Bacon & Cheddar) (Tom Yegg)
Fried Chicken (with Mashed Taters & Greens) (Joe Yegg)
Chicken Fried Steak (with Greens & Taters Mashed) (Spike Yegg)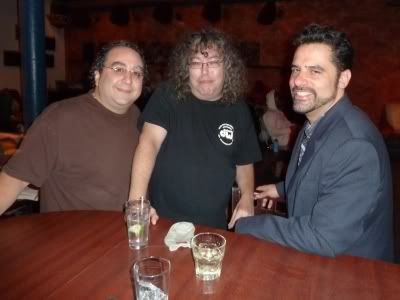 The Yeggs Themselves (Well Fed & Boozed Up).
(Left to Right) Tom, Spike, Joe.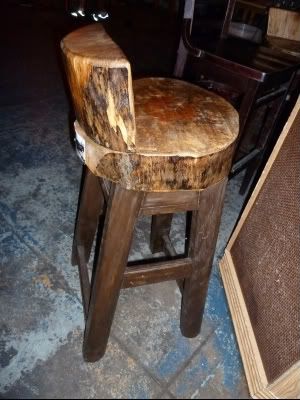 Quite Possibly the most uncomfortable chair ever fabricated by humankind was at the bar at the Tea Lounge and there were two of them.