The Irish are a very festive people and the Heritage is the most Irish of pubs with the most Irish of clientele, pair this up with Ireland getting into the World Cup quarter finals while your band is performing there and prepare to see some serious celebrations. For the first time the crowd was up and dancing from our opening number and the night was going well only to be enhanced by a crowd of sports fans with their own "world cup(s)" that they were waving around, at first I didnt know what was going on (did this team just win a trophy ?) until I remembered J.C. earlier during the performance giving a shout out to Ireland's victorious football team.
While putting finishing touches on my drum set up I kept hearing Nancy's infectious laughter from behind me, turns out she saw the absurdity in blowing up a ghostbuster accessory with a hand pump in the back of an irish pub,.... like that was weird or something.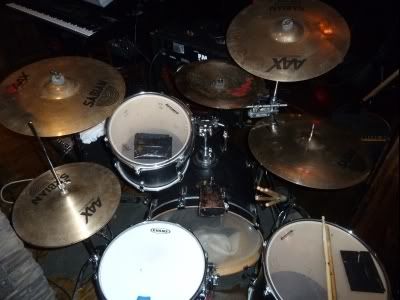 Always a bit of a challenge setting up the kit "catty cornered" at the Heritage. Yet another cymbal set up kept things challenging tonight.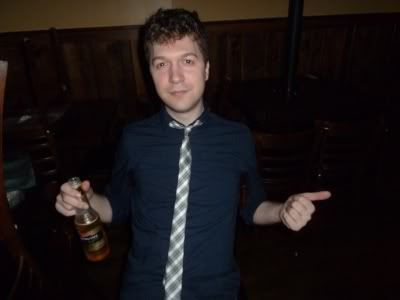 We picked up Paul on the way to the show and I complimented him on his 80s tie and dress shirt, turns out he had an office party that afternoon and was still dressed for that. After a few more similar compliments from bandmembers Paul decided not to change at all and I had to get a photo.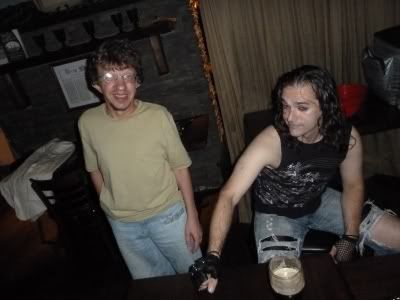 Steve saw a bit more from his table then I did from behind my drum kit, details* soon. I have since heard that the "World Cups" that were waved around were filled with Beer!!!*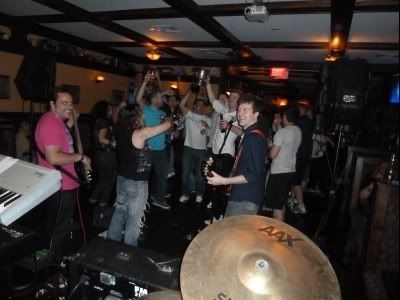 This gets posted because I took this photo while drumming, we are performing "Eye of the Tiger" at the request of the "Football Hooligans"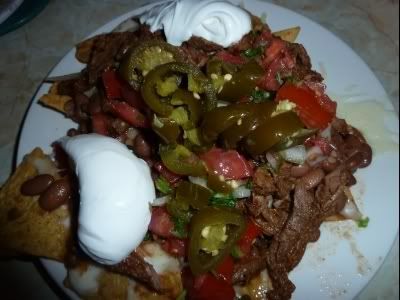 Pre-gig I had time to try some of the "crunchy" food at El Loco Burrito on Graham avenue and the "Spicy Beef Nachos" ($7.00) did not disappoint, Very Delicious. Some leftovers barely made it home with me in the gig bag, they were so Bamboozled you don't even wanna see a photo, T.G.F.T. (Thank God For Tupperware).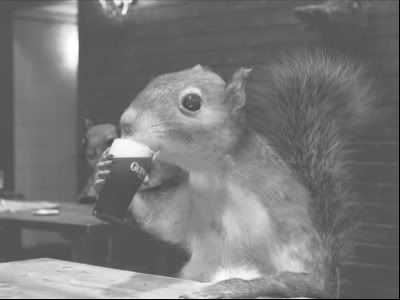 Squirrels Just Wanna Have Fun.