Jamie, Sean and myself were offered a great deal on rooms so we took a mini-trip to Atlantic city to frolic and cavort. I had some of the best and worst food the boardwalk had to offer and am still awaiting my winning streak, however I did adopt a ceramic squirrel and discovered that Potato Chips and Onion Dip have finally gotten the respect due to them and are officially in the snack portion of the menu.
THE PROS: Potato Chips and Onion Dip on the menu, Extra pillow sent promptly to room, Ice machine on each floor, Room darkening curtains,
THE CONS: Potato Chips and Onion Dip for Ten Dollars (Room Service), Shampoo.Conditioner combo, Soda machine dispenses warm soda, No Ipod dock, No writing paper,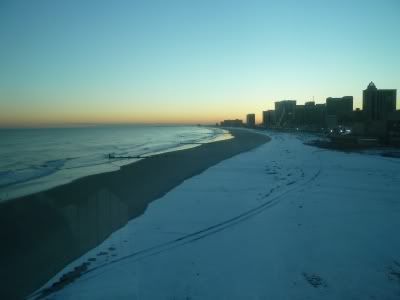 The view from the mall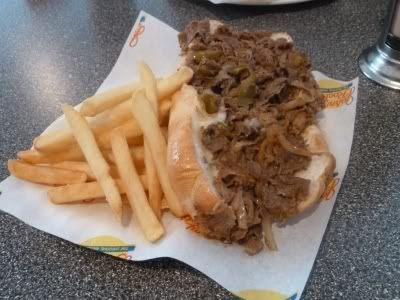 Surprisingly the tastiest thing I had was Johnny Rockets Philly Cheese Steak with a Cherry Coke.
The Potato Chips and Onion Dip.