Many Beautiful Photographs were being taken at the Brooklyn Bowl shows and I decided to pick some of Jamie's and make a series of digital advertisements to pepper Facebook with over the course of a few weeks. Instead of putting all our names in a hat the photos were created in this order leaving Doc Brown for last since he is our fearless bandleader.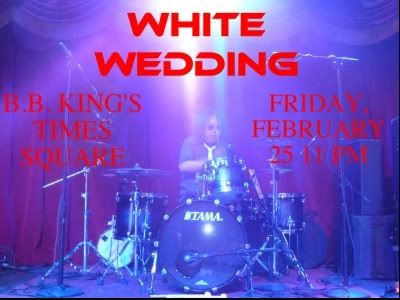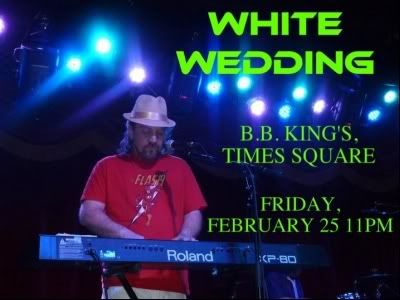 email to our mailing list -
Hey 80's fans!
Well, tomorrow is our show at BB King's in Times Square. We hope to see you all there because it is a very special anniversary for us... our 100th show! From our long-time fans that remember us starting out as The Airwaves, to our newest recruits, please come dance the night away with us! We're going to make it our best show ever, with tons of awesome 80's surprises!
If you can't make it or are not a city person, we'll be at Bally Bunion in Bay Ridge the next night, Saturdayu the 26th, and at Napper Tandy's on Friday March 4th.
See you soon!
White Wedding
www.whiteweddingband.com