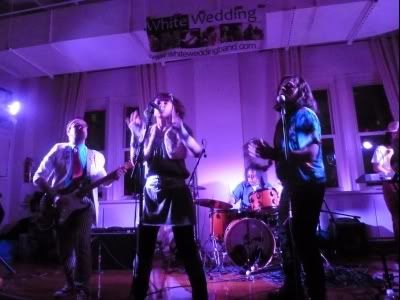 This Was an AWESOME gig for us with a packed room singing along and dancing. The theme was a Ski party and they were also raffling off tickets to benefit the Coalition for the homeless.
The Band arrived at this sprawling eleventh floor loft on fifth avenue before me and since I was late I missed the Cheese Fondue portion of the evening but there was music to be played and a crowd to be rocked. Aside from our Speed Metal rendition of "Jenny/867-5309" (of which the drummer's fault it lies in the hands of) The band performed exceptionally well striking all of our marks.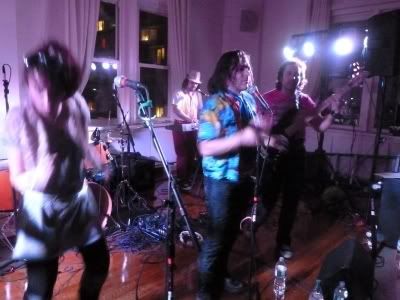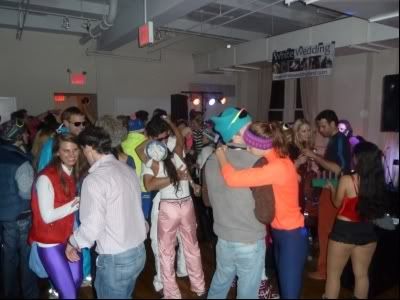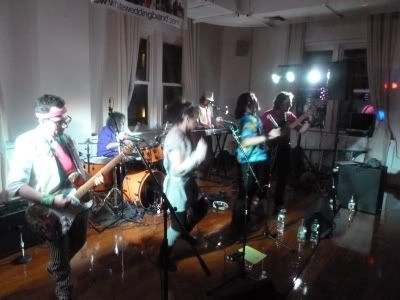 Delicious "Punch" was served complimentary at the bar and I loved the cute cups so much that I just had to have four servings.