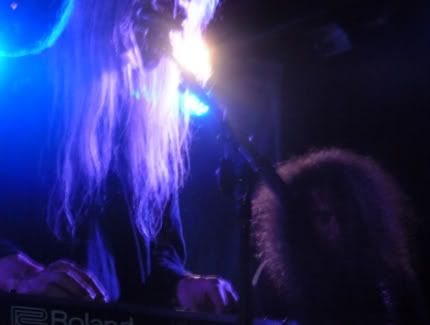 I can only compare Acid Mothers Temple and the Melting Paraiso U.F.O. to a deadly force of nature not unlike Godzilla or the Atom Bomb in their effect on my senses, I have always felt this way since I first heard them and must give credit to MOJO magazine for their glowing concert review (back in 2001) and the insistence of prog-fan John Silver they they should send AMT (in spirit I'm assuming) to Iraq to really take care of business for piquing my interest even further, top that off that its a Japanese band and well,..... It's been some years since I last witnessed them in concert and it was time to live inside of it again.
Acid Mothers Temple have lost none of their ability to pummel your senses till you are pinned against the back wall of the venue.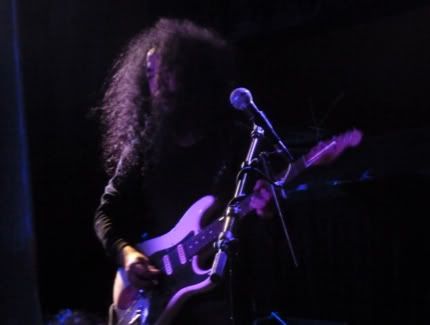 Kawabata Makoto.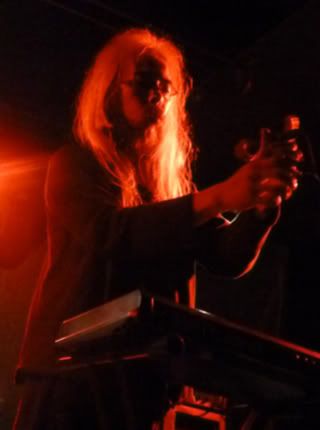 Higashi Hiroshi.
Tsuyama Atsushi.
Tabata Mitsuru.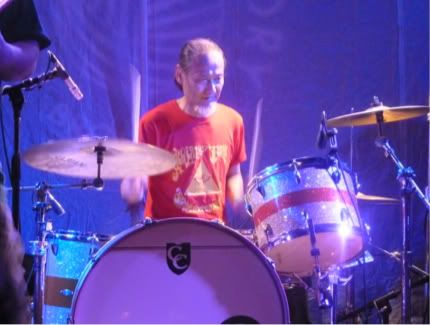 Shimura Koji.
Shopzone Is Open !!!.