SHIT,.... This Band Smokes!!! and its not such a Wunderkind as this is Zappakind.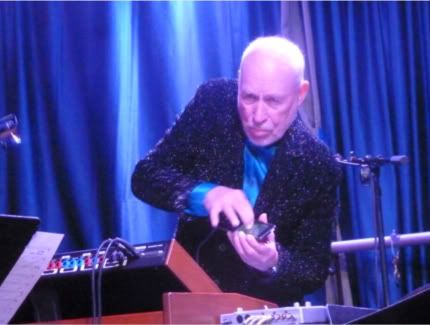 Don Preston on Synth, Vocals, iPhone and Vile Foamy Liquids.
Napoleon "He Be Burnin' Them Beans Up" Murphy Brock.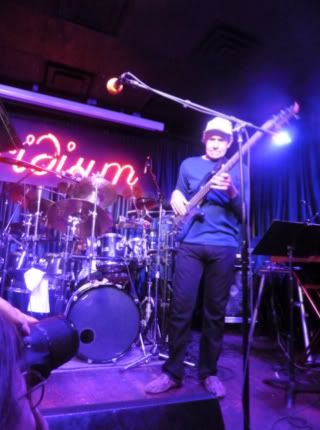 Tom Fowler on the Bass.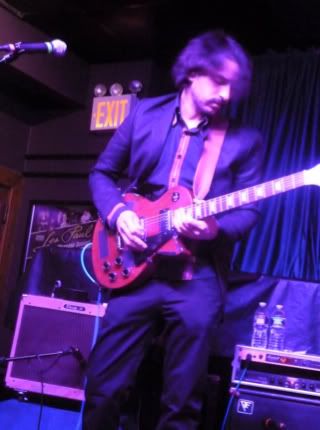 Robbie "Seahag" Mangano Tearing It Up.
A ticket to tonight's performance was thirty five dollars but we were offered to pay the table minimum which was around twenty to twenty five dollars a person if we chose to stay for the second show which Jamie, Max, Bill and myself certainly did and pictured here are some of the drinks imbibed since food would have been way too messy and probably distracting to the performing musicians at such close proximity.
Drinx - (top to bottom) Diet Coke (Jamie's), Pinot Noir (Spike's), Coca-Cola (Spike's) and a Rose' (Jamie's but inherited by Spike).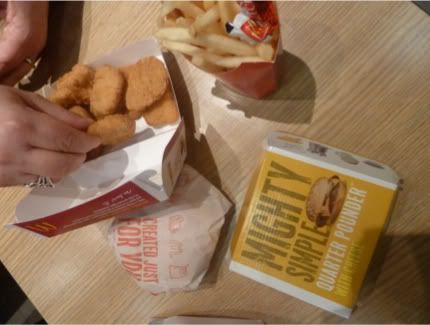 If the McDonalds Quarter Pounder is anything it certainly is NOT mighty or even meaty. Jamie's ninety nine cent Double Cheeseburger had much more to offer. Oh Yes.