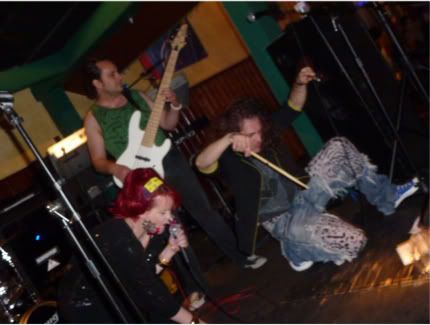 I haven't much to say about this show as it was a last minute booking and just one week after our last performance at Zeppelin Hall but they did open up the outdoors portion of the Bierhall which I did not get a chance to check out since I was under the weather. Tonight however did treat us to Tamanda (not an anagram but a combination of two names) who were both very lively on the dance floor and of which half can be seen in the photo below.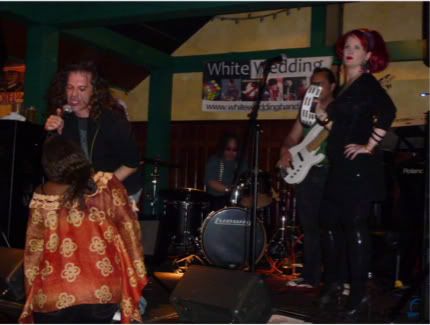 Tamanda Loved our singers stage presence and the setlist choice of material.
J.C. utilizes his mobile device between sets.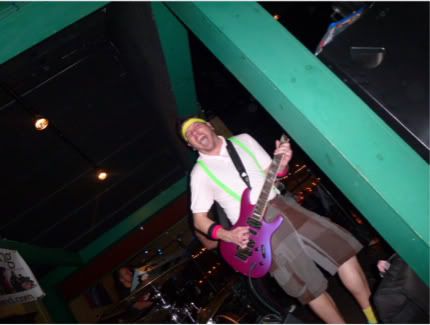 be happy, eat more chinese food.
self portrait of Jamie (our photographer) and Spike.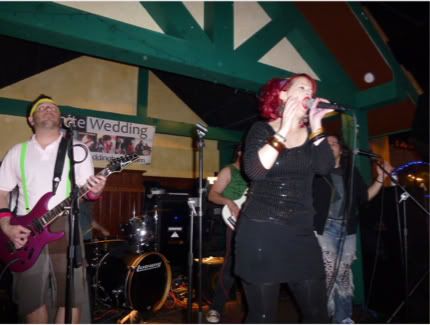 Collette rocking the crowd, aside from her vocal prowess she really knows how to work the room as well.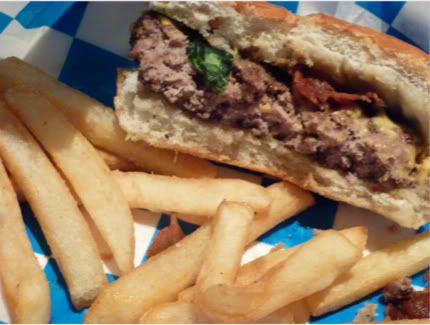 The Bacon Cheese Burger Jamie got for me after I was unable to eat much of my Breadbowl Clam Chowder as seen below due to showtime.
New England Clam Chowder in a Breadbowl which was hard to eat (the Bread had to be cut with a knife and then Chowder started spilling) flanked by Mozzarella Sticks.
This Is Show # 169
FLICKR