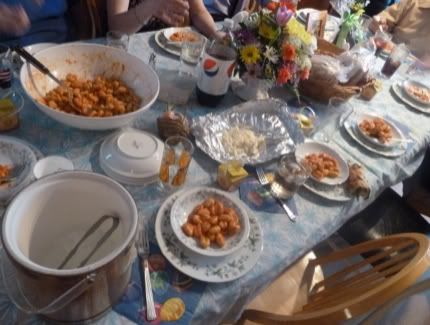 Once again it was an honor and a pleasure to be invited to the Moroni household for a real Italian Easter & Palm Sunday. Pictured above is the first course of Easter Sunday dinner namely fresh Gnocchi in a homeade Gravy. You can spot my plate as the one with a piece of Royal Crown Broccoli Rabe and Sausage Bread on the side.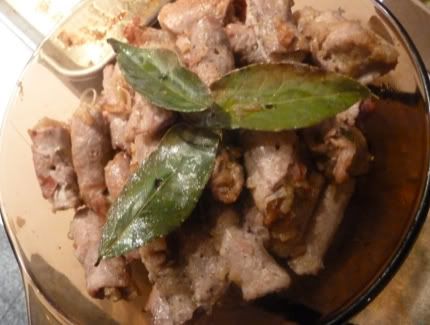 Jamie cooked for the whole bunch of us yet again but this year I did my best to lend a helping hand wether it be cleaning dishes or building and skewering Spiedini which is thinly sliced Veal medallions topped with Grated Cheese, Fresh Mozzarella, Bread Crumbs, Diced Ham, Diced Prosciutta and Caramelized Onions seasoned with Pepper & Salt, rolled up then baked. I thoroughly enjoyed this process after I got the hang of it and no Spiedini's were harmed in the making.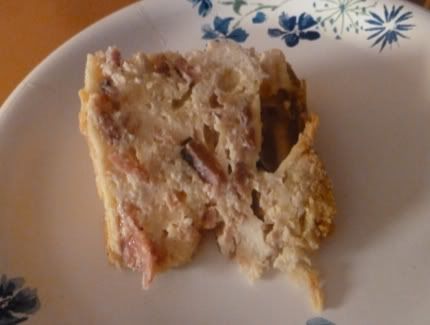 my first slice of Jamie's Pizza Rustica also known as Meat Pie but "Rustica" sounds so much richer coming off the tongue doesn't it ?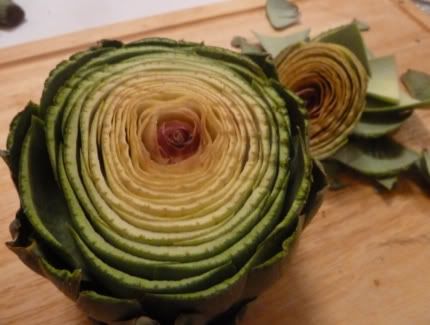 Never having to deal with an Artichoke for my entire life here I was under Jamie's tutelage de-leafing, de-stemming, de-capping, stretching and filling a few for the classic Stuffed Artichoke for tomorrow's feast.