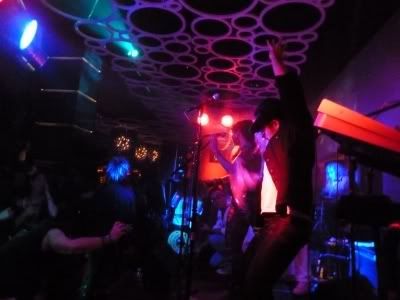 La Pomme features a very nice room and our clients who threw an 80s anniversary party had a stage built for us while Sean and Ginger provided the sound and lighting. I did not get to to see the crowd during our performance but marveled at some of the 80s fashion sense afterwards as is often the case at these parties. We played a good two sets and due to time constraints were packed up by 11 p.m., Unique to this performance was "Limelight" by Rush which was a special request (see below)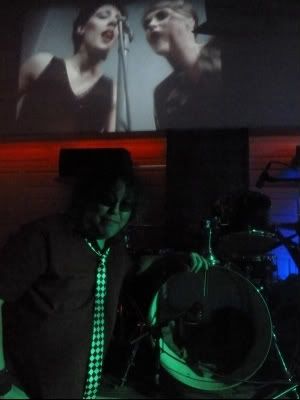 possibly my coolest space yet, I had my own little makeshift drum riser.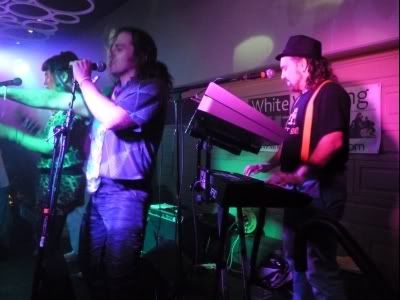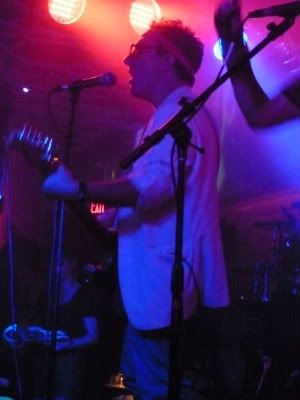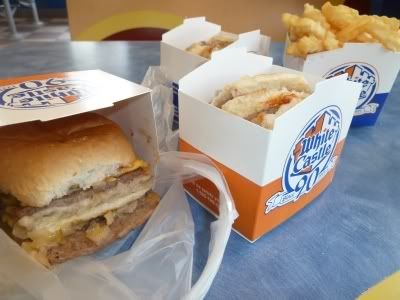 After passing White Castle on the way to rehearsal every week it was nice to finally have some pre-rendezvous at the Callbox. Two Jalapeno Double Cheeseburgers, One Double Cheeseburger and a sack of Fries ($7.68). Two Cheeseburgers are plenty the third came home with me.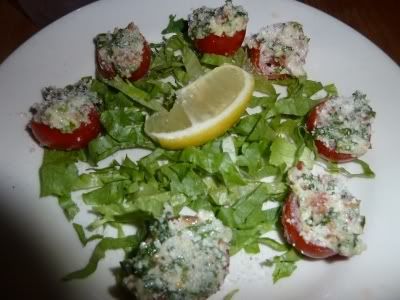 I forgot the band were dining together and wasted my appetite on the murder burgers. pictured above are BLT Poppers ($6) from the very cool Hog Pit NYC bar located right next to La Pomme, this bar offered a Quart Bottle of Colt 45 for $10.00
Limelight is one of the most difficult songs we have had to learn to date and gave us a run for our money as far as ensemble playing, Dave is reading the sheet music during the 3/4 guitar solo section.