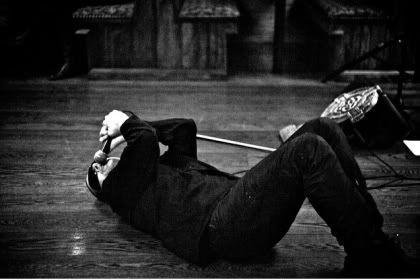 Maybe its the Delicious Guinness Stout talking but its always a pleasure to perform at the Heritage Pub in Yonkers. For the first time I forgot my camera at home but fortunately Richard was in attendance and took some shots, I did get the color pic at the bottom with my LG cellphone to post on Facebook and right here on this Blog in case there was a shortage of photos. The band played a good gig and Tiffany was in attendance to check out our show pacing and performance.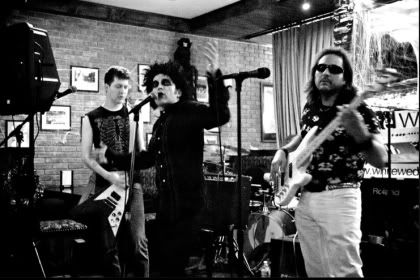 Dave looking Quite the Biker.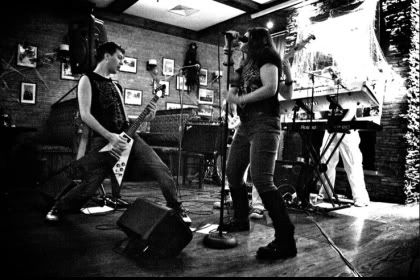 Paul looking Quite the Guitarist.
I finally wore my "Hello Cleveland" shirt for Rob's soundcheck. It's the 80's It's Spinal Tap.
J.C. on the Roland and Korg.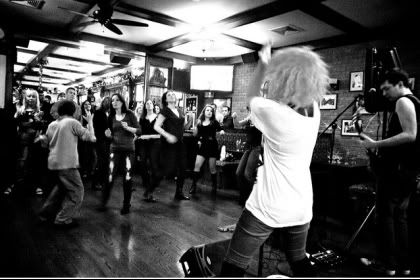 Recognize quite a few people in this shot, hmmmmmm,.........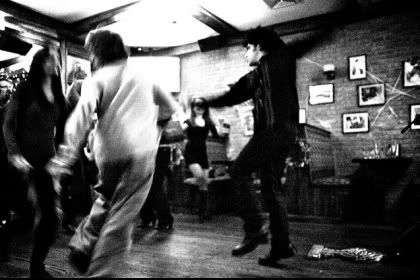 A Dance Band ? Certainly.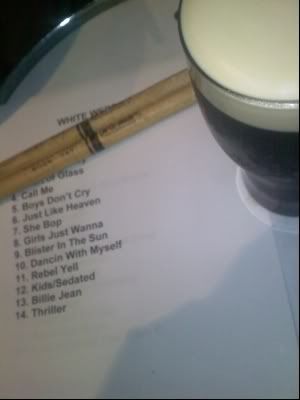 Its always a good idea to have a fresh Stout before the next set begins.
FLICKR