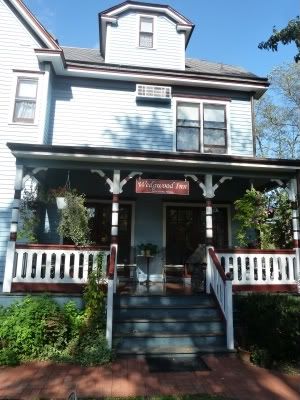 The Wedgewood Inn of New Hope, Pennsylvania offers a pleasant and relaxing stayover within walking distance of the many shoppes this town has to offer and completely upturned my expectations of what a Bed & Breakfast is like. I asked our host Caitlin if there was a "curfew" only to receive a chuckle from herself and Jamie, boy was I misinformed. We had a choice between the room we booked which was on the top floor with a refrigerator and microwave or lodging on the second floor without those amenities but with a gas fireplace, the fireplace won out.
THE PROS - Bed & Breakfast in New Hope Pennsylvania, Offered choice of room, Gazebo, Relaxing wooden wind chime in gazebo, complimentary Peanut Butter Cookies, Pleasant staff
THE CONS - Air conditioner placed at bed height instigating blanket usage, Hair & Body Wash by Kimcare, Science magazine in rack is three years old.
the fireplace was a nice touch but did make the room a McDLT as the opposite end housed the air conditioner.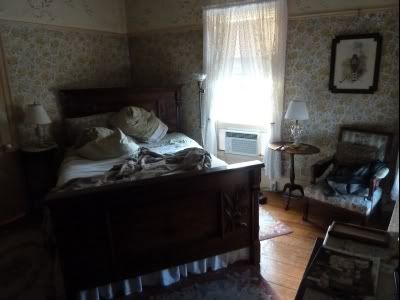 comfy bed with soft sheets and pillowcases.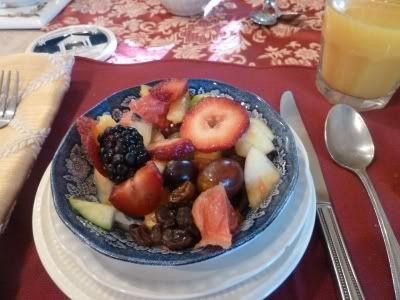 breakfast was Fruit Salad (Yogurt and Granola optional), Zucchini Omelette, Croissant, Zucchini Bread, Butter, Grape Jam, Coffee and Orange Pineapple Juice.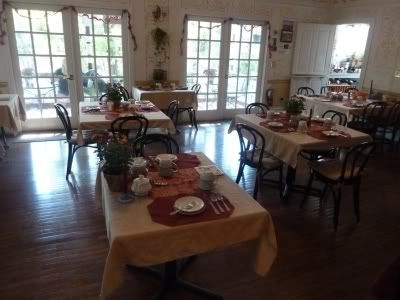 communal dining area with separate tables allowing some semblance of privacy which I welcomed and opposed what I had heard of B&B's.
Day Of The Triffids.
I must ask them about this sculpture on my next stay.