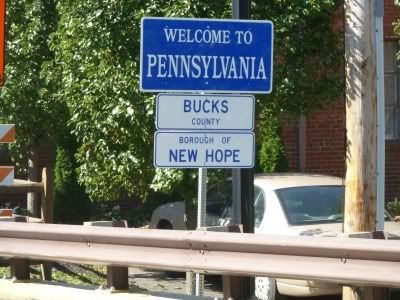 Across The Border.
On the New Hope side of the Delaware Water Gap (that separates Pennsylvania from New Jersey) is Peace Out Pizza Restaurant which offered a New Hope micro brewed soda selection which I eagerly tried after the Jamba Juice which I dint care for and had lugged around since New York Penn. The Green Apple was probably the tastiest one. Also available (but not pictured) are Cane Cola, Mango Orange, Root Beer and a Fruity Iced Tea (may have been Raspberry). I await my return to New Hope to enjoy these Fizzy Concoctions again.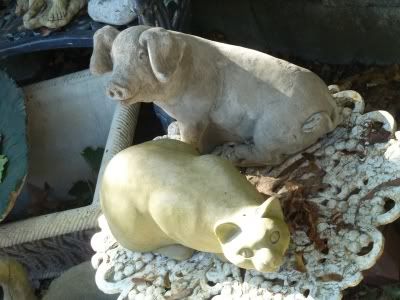 Near the Wedgewood Inn is a bizarre garden of concrete available for purchase at the entrance of a local business.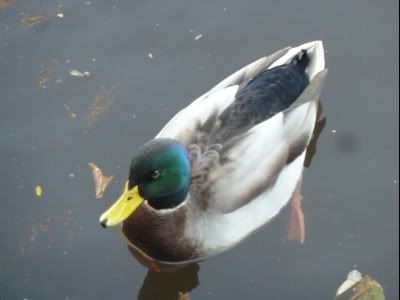 This Duckie who lives on the Delaware Water Gap may just have ancestors who lived in the time of our first presidents river crossing.
Thanks Sean for the title of this entry.
Thanks Jamie for taking me there.