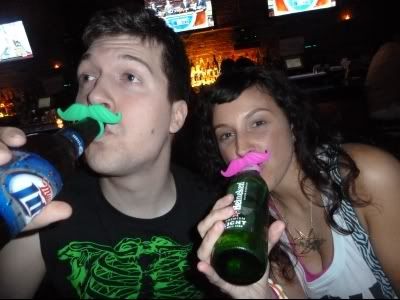 Beerstaches Rule.
The Vintage Bar was a nice room to play and we had the crowd dancing sporadically throughout the evening. Tonight we implemented our pro-twitter stance which gets a free t-shirt to the first person to tweet us on a Wednesday and comes down to the show. This evening is also when I popped my bass drum head halfway through the first set (of two sets) but left the replacement back in Brooklyn, some painters tape kept the head intact for the second set fortunately.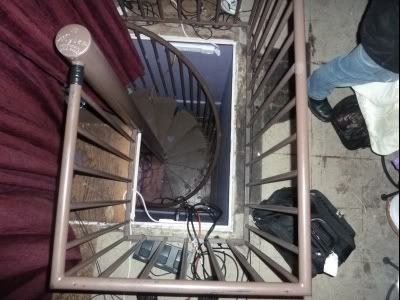 Our brave singers had to deal with a spiral staircase which led to the changing room.
the changing room in question was located above the stage.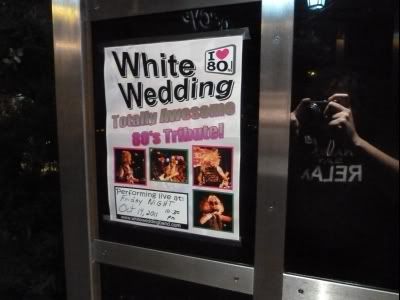 our poster in the front window.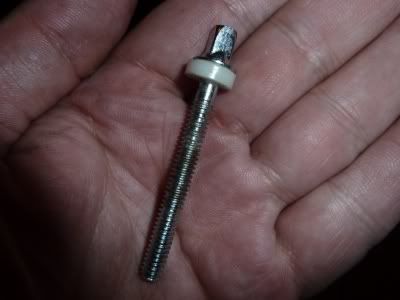 EXHIBIT A - I'm going to write to Mr. Ludwig as I keep losing lugs from the bottom of my rack tom.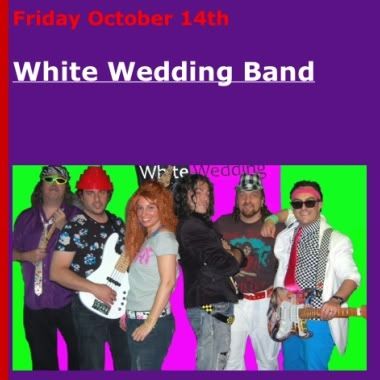 the ad for the show from Vintage Bars website.