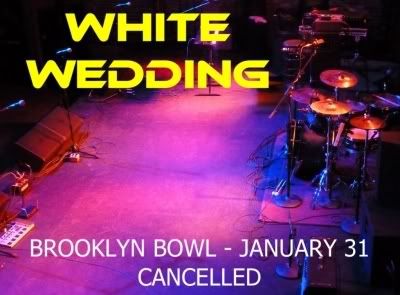 I had the time of my life just the same.
In a letter to our booking agent.
Hi Chris,
I'm really really sorry but Umphrey's McGee are playing at the Bowl on
01/31 (it isn't announced yet) and they are bringing in a semi, the
production is intense. We were really hoping to have the 80s Bowl as
scheduled but after talking with the production team it just isn't
possible so we are going to have to bump the last 80s Bowl. We will
still pay the band and I give you my word I will find a spot for them
(ideally a better night) to make up the gig as well.
Can you please let the band know?
Thanks again, it was a great residency and we look forward to having them back.
Best,
Will