And right there positioned above is the graphic that The Brooklyn Bowl is using to promote our tenure this winter on their official website
HERE
which is always a nice thing to discover, especially if you didnt know about it.
Growing more familiar and at home on any concert stage can never be a bad thing and we are settling in as it were, I even defied my own rules and whacked away at the drumkit from stage while awaiting soundcheck.
By the finale of tonight's performance we won over the crowd and they didnt want us to leave the stage.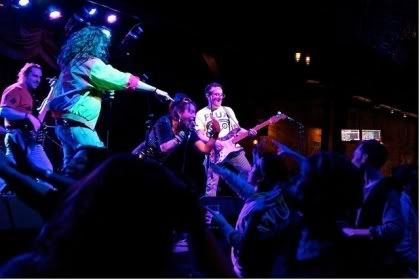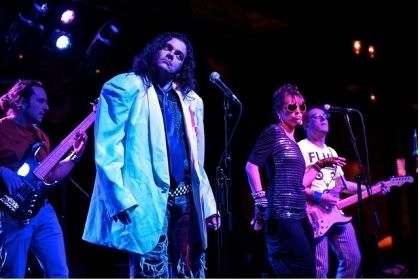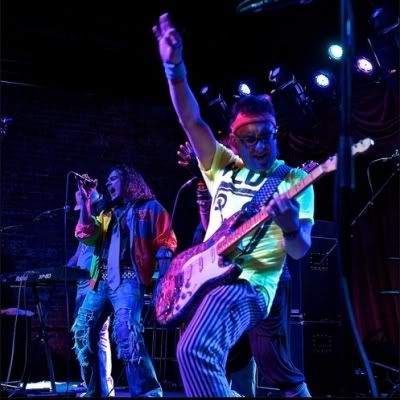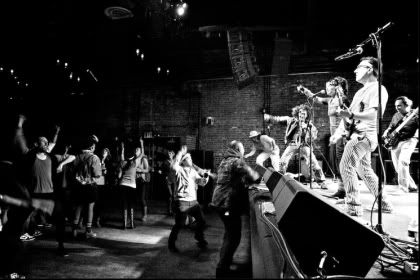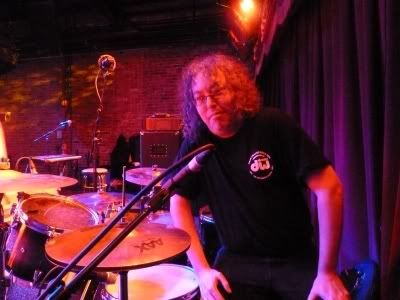 FLICKR