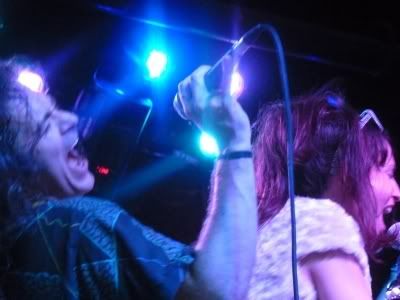 Most of this performance was an Audience Request show (which JUSTKINDAHAPPENED and to no bandmember's dismay) but to our delight after looking at the "secret ballot" Request Board from the attendees we gleaned that the band does perform about ninety five percent of the material asked with remaining tunes/artists in the 80s spandex pipeline. The crowd was up and dancing once again and the shows are going Great at this coolest of coolest of venues.
Never have I met a kinder and more down to earth staff as at Williamsburg Brooklyn's Brooklyn Bowl. They Really make you feel at home and comfortable just by being cool people in a "Be Yourself" Employee Protocol Type Thingy (Well I hope that I'm guessing right) Theres an in-residence KINKS fan as well who spins the records of which I have Absolutely NO Qualms or piercing arrow's about (he/she even played Queen - Staying Power the other week, HOW FREAKIN' ODD)
Two More shows here this month, Life's A Joy.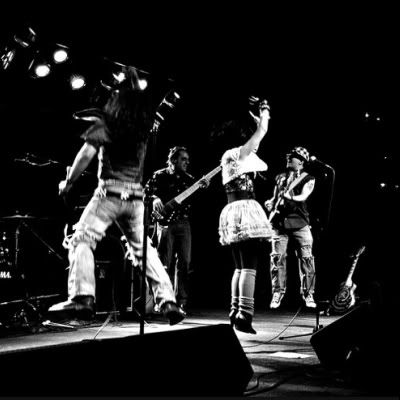 Airborne.
Doc Brown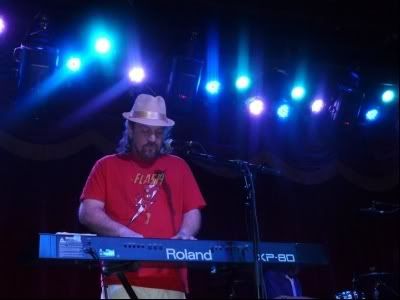 Amadeus
Diamond Dave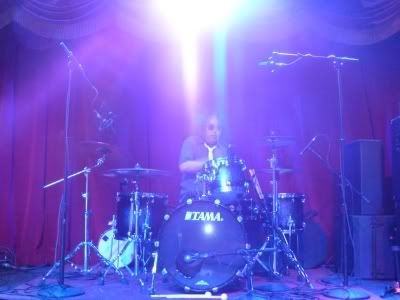 Animal - Vic Firth Timpani Mallets (foreground)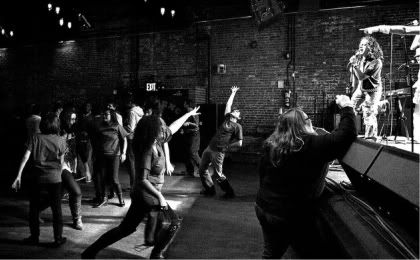 Thanks Very Much to Jamie, Richard and Steve for recording these moments for their photographic art and the posterity of these times.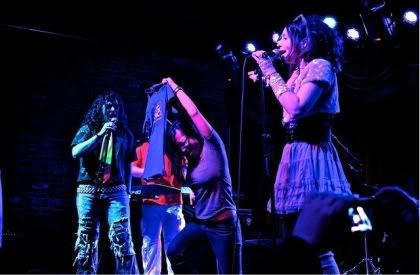 Bowler Anna Jumped onstage and then off of it in Total Stagedive Glory, She IS Awesome and landed on her two feet as well so no need to worry action fans.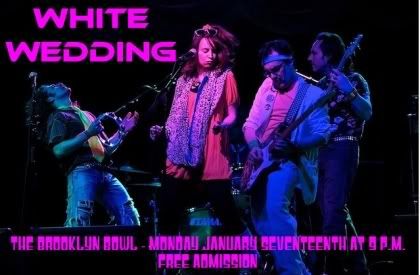 FACEBOOK
FLICKR