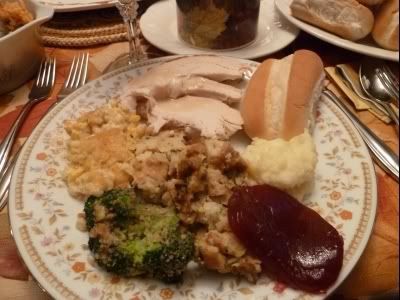 The Latest in a series of Thanksgiving's, This year we see (Clockwise from 12 O' Clock) Butterball Turkey, A Finger Roll, Delicious Mashed Poe-Tay-Toe's, The Jellied Cranberry Sauce, Homeade Stuffing (which mostly fills the center of this plate as well), Fresh Broccoli and the Surprise Newbielicious to me, Corn Casserole.
Thanks Very Much for John and Darlene for having me over and my invitation and ride courtesy of Mama Concetta and John Senior via the "Daugh-Tizz" Carol and Jamie Panda.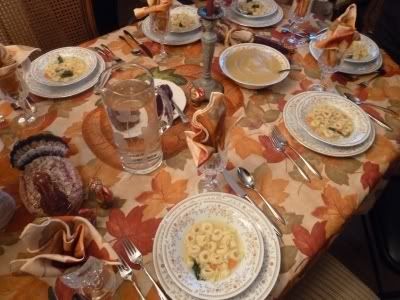 Tortellini Soup.
Spot the Apple Sauce and Imagine winning a prize.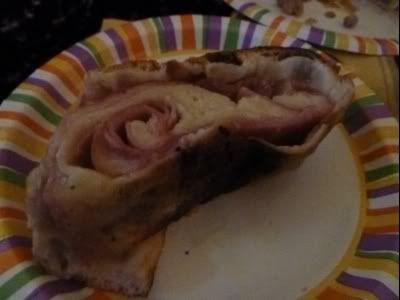 Homeade Stromboli A La Jamie.
Without Peer.
England's Newest Hitmakers Direct From America !!!