Its Halloween and It's Pee Wee Herman LIVE And on the Same Day.
The policy at the Stephen Sondheim theatre is NO PHOTOGRAPHY (and Rightly so) but I popped this one off pre-show with my cellphone camera right before shutting her off (see above). This is the view from the Second Row !!!!!. Christ, What an Experience.
With tears of joy in my eyes I sat dumbstruck and in gleeful awe of the Pee Wee Herman playhouse and its denizens.
I now Love Chairy with all of my heart and truly appreciate the genius of the Pee Wee character with new vigor and reverence.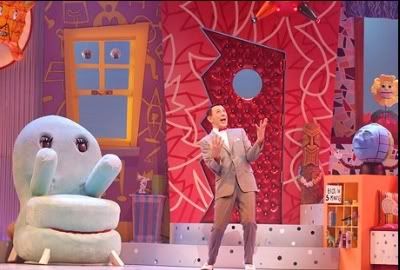 The Perfect way to spend Halloween Or ANY day of the year, The Pee Wee Herman Show Live Takes us for a ride as willingly captive spectators inside of his unique coloring book world. Charming, Brilliant and An American Original. - Babysitting The Biscuit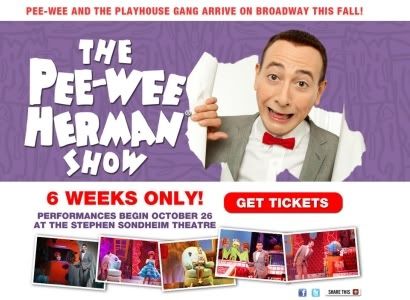 Thank You Jamie.