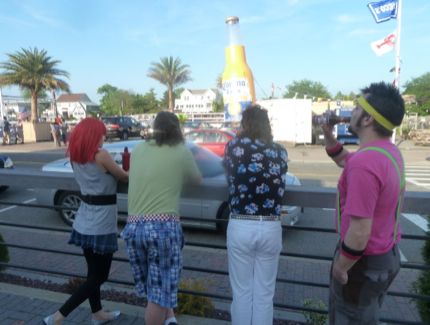 It must be summer because we are in Freeport, Long Island for a weekend of two (almost) back to back shows on the nautical mile under the sky and out in the breeze. White Wedding began their show to an almost empty bar but the crowd grew to about 50 or more people that the music drew in who stayed for our entire performance.
Dave continues to find things to leap off of during song finale and this time it was a bench again but we love it and it was nice to see our sometimes lighting & sound techs Sean and Ginger come support us.
Incidentally,.... This is also "Rock Of Ages - The Motion Picture" opening weekend so we made the most of that in our third set as well (see below).
Premiered tonight was Madonna's "Open Your Heart" and Poison's "Nothin' But A Good Time".
At this stage of the game about 95% of the shows I play are live rooms with acoustic drums which are not mic'ed up nor amplified so the room plays every part in the sound aside from ring and dampening preferences and my drums (Ludwig) sounded really good tonight and this at an outdoor performance. I had concrete walls on three sides of me so that just might do it. Lets just say I could really hear the Bass Drum.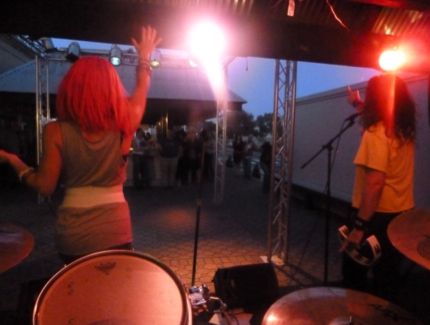 The view from my vantage point approaching 9 p.m. just as it was getting dusky darky.
Eric exudes confidence, quality and a never ending thirst for cosmic consciousness as long as the coleslaw is fresh and the riffs be tasty.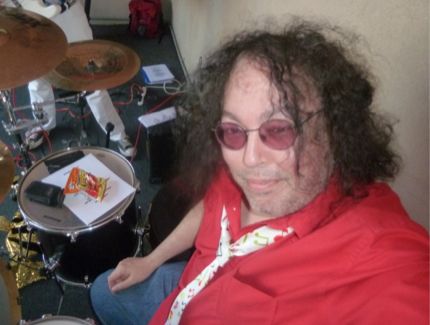 The drummer brings the Cheetos and is also taking a picture of himself without a viewfinder.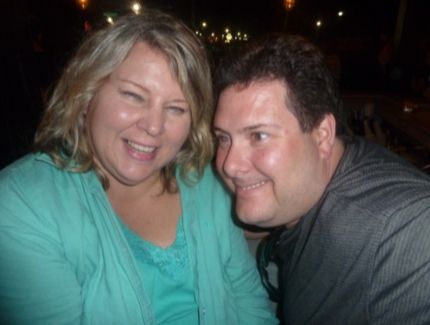 Sean may look like Jack the Ripper in this photo but he's really a capable engineer and drummer, You can find him here at
Boardwalk Entertainment
.
ROCK OF AGES !!!
The Stacee Jaxx costume which we are currently testing & finalizing.
Hudson & McCoys online event calendar.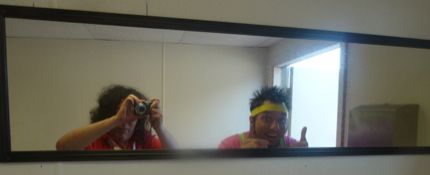 uhh,........ Yeah !!!!
(6:30-10 p.m.)
This Is Show # 173