It would be hard pressed to make me believe that White Wedding was not cut out to be the band most suited perfectly for Peggy O' Neill's Mermaid Parade 2012 after party. We reached a whole new crowd of people today and this is what I was most excited about, by the end of the evening band had won over audience and got our name out to the festive Mermaiding crowd. The parade was most interesting as well and aside from catching a fleeting glimpse of Jackie "Jokeman" Martling I also saw Underdog Woman's back. We performed outdoors and fortunately someone in management decided to put a canopy over the talented and dynamic drummer (lest they pass out from the heat) that at one point buckled a bit during a gust of wind leaving me a little fearful that it would collapse on top of me. I didn't want to become the invisible drummer but was prepared to be if duty called. Also unique to this show due to the canopy was my view of the band and crowd, I only saw my bandmates from the shoulders down but being pro as they are no one forgot to give me any visual cues as they arose.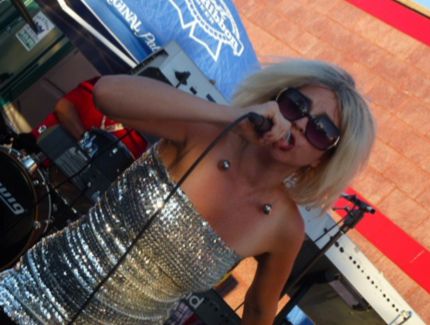 Diana Does Debbie.
Jamie came up with some witty subtitles of her own and here are some of them.
My pisano JC - an Italian feast for the K-eyes and my favorite eyetalian.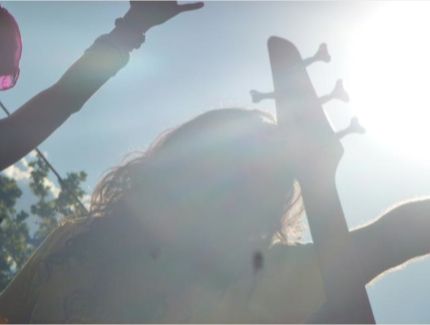 GlenGlarey Glen Rob.

HA!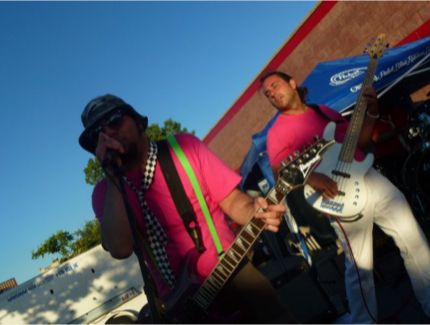 Dave is Groovin' on a Saturday afternoon.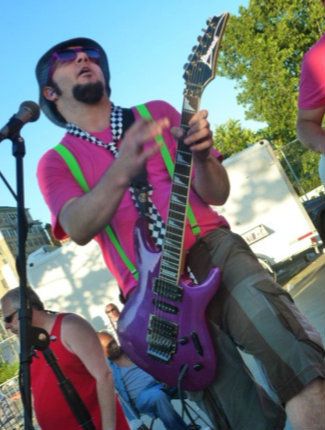 Yeah Baby- Tap that sh-t




Rob is so fierce that he can even balance the light/antenna thingy on his microphone.



Facebook ad.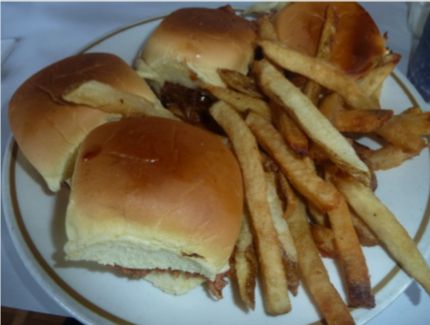 Pulled Pork Sliders, How bad could they be ?



The Journey block ended our second set with "Dont Stop Believing".



There were quite a few colorful people in the crowd as can be seen in this video clip. I found this by googling "White Wedding Mermaid Parade" and I am glad an audience member captured this for posterity.



Set One "Footloose", We are warming up but energetic.

O.K. I speak for the band, Looks like Rob is already there.
Apologies for the weird font problems, this posting gave me more problems then I care to think of.
FACEBOOK
FLICKR

This Is Show # 176