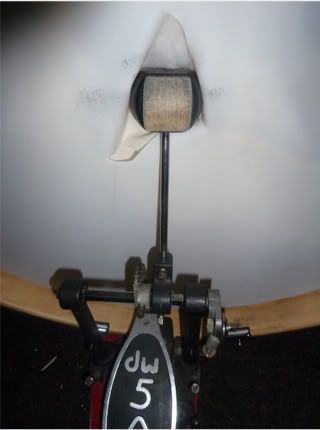 As can be seen I popped my Bass Drum head which only lasted me 17 shows !!! fortunately for me it broke during the third set. I think its because I have settled for the Remo Ambassador head as opposed to my preferred Remo Powerstroke head (store out of stock) or maybe its just time to try out an Evans Bass Drum Head, she is working nicely on the Snare Drum.
While not quite as crowded as Zeppelin Hall on St. Patty's Day there was still a turnout of appreciative onlookers and quite a few people taking photos of us without the help of Michael Jackson as Rob and Diana carried the main stage while the band held the rear down. Eric and myself are building a little camaraderie wherein I gawk at his little guitar tricks (L.G.C.) mid-song and he plays them while I speed up tempo (NONONO!!!). Being Zeppelin Hall we took a car service SUV back into the city and tonight's cargo was Jamie, Diana, Collette, Eric, Rob and myself so the car ride could be called anything but boring. We learned that Eric's fingertips have an upward turn and that Rob is double-jointed (the medical term not the other kind of joint). Premiered tonight was the Def Leppard anthem "Pour Some Sugar On Me"
I Love Rock & Roll !!!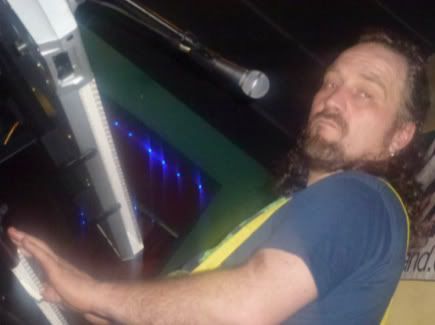 Consigliere Amadeus Deniro.
Diana on Vocals and Guitar.
Diamond Dave sideways (until Photobucket fixes it)
addendumb - photobucket fixed it (5 hours later)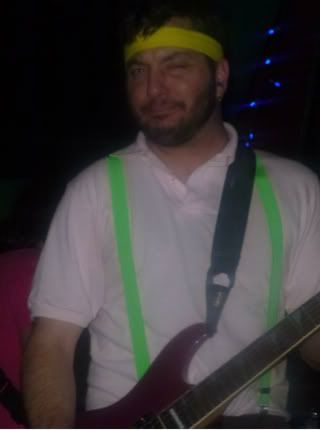 The Charming, Talented and Vivacious Eric Bair (he must be the new guy in the band what with me being so nice and all)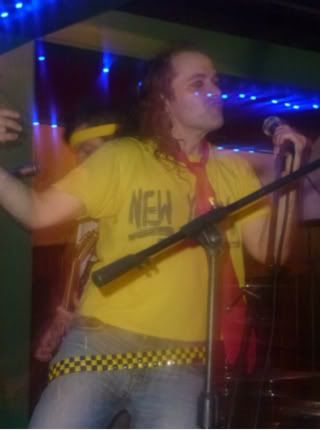 From the looks of this photo Rob is channeling his Kundalini into blue light.
Shiny Drums and cartoon "SESSION" drummer.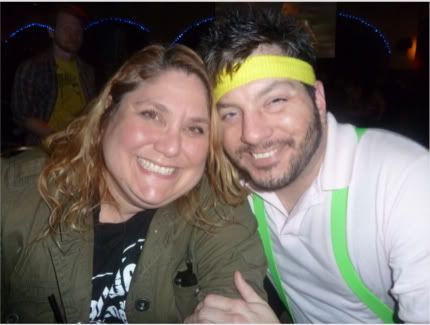 Jamie Girl & Eric.
.J.C., Uber-fan Giseli & Spike.
Philly Cheese Steak with Cheesy Sauce.
This Is Show # 161