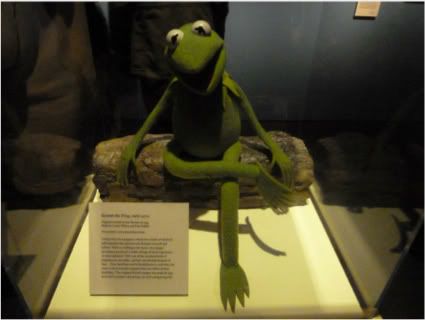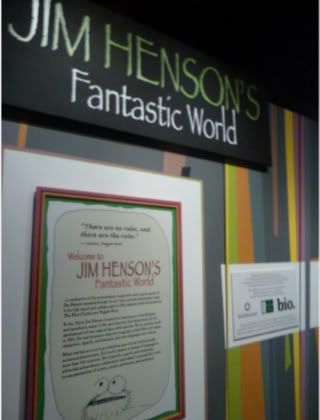 Exhibit synopsis at the top of the stairs.
Near the security guards who kept allaying us from getting pics of Jamie and Kermie together.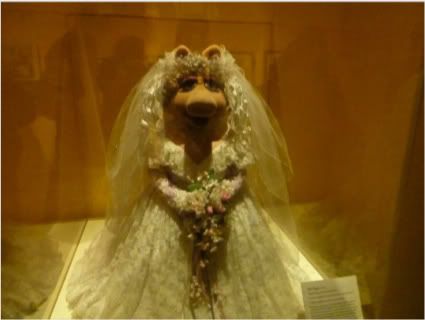 In All Her Glory.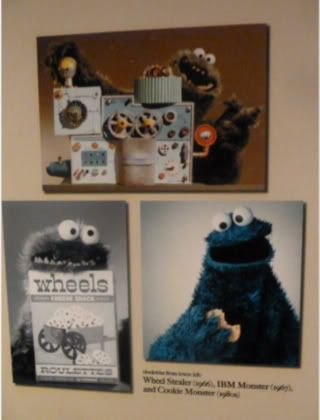 The Cookie Monster Cometh.
One of many non-sesame street projects.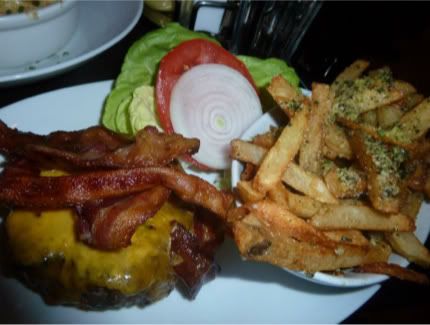 After the exhibit we adjourned across the street to Five Napkin Burger which did NOT come with 5 Napkins as Jamie pointed out but was Very Delicious indeed, we ordered ours medium but they were a little underdone by standard standards, next time it will be medium well. Pictured above is the Cheddar Bacon Burger with Tuscany Fries (seasoned with various spices) that were very rich in Rosemary (the spice) as was what Jamie ordered (the 5 Napkin burger) which was also rich in Rosemary. I think the Top Chef here has a Rosemary Fetish (the fetish).