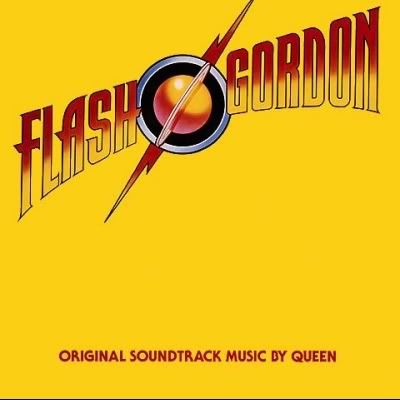 In these days of digital storage and the information highway its easier than ever to catch slight differences in detail. Actually, I havent changed and was of a sharper mind thirty years ago when I would just be comparing liner notes on vinyl LP's but I digress.
Queen is celebrating the 40th anniversary of the band's existence with an exhibit, T.V. Documentary, a book or two, fan club merchandise and of course a slew of remastered back catalog of the records that brought them success and infamy in the first place.
Staring at the tracklisting in my Itunes concerning 1981's Flash Gordon soundtrack Right away I notice some type of discrepancy in the track titles as I have lived with this record for thirty years now, aside from the bonus material on the new editions (and thankfully the excising of the awful 1991 Hollywood Records bonus track remix of Flash's Theme) There are four tracks entitled Flash Gordon 1,2,3 and 4
This is because I have the rare JGMusic remix bonus tracks as well and after getting in touch with JGM I am informed that this keeps the tracks fluid and continuous. That Jim is an Awesome Editor.