What Can I Say About Claudio's!!!
Sea, Sun, Fun, Sunburn, Good Gig for us.
At this fishy appearance we performed on the far end of the dock so there was water directly below (planks protecting me from the drink of course) and the ocean breeze as a constant on all sides. I set up the Kit Drums in the shade but as the afternoon waned the sun moved in the sky and so did the sunburn, I came out fine but cannot speak for Paul who welcomed it.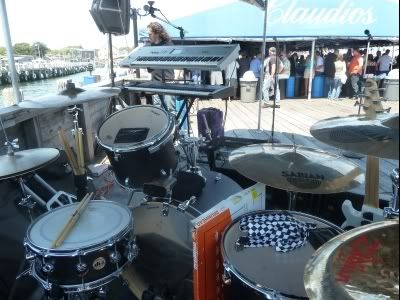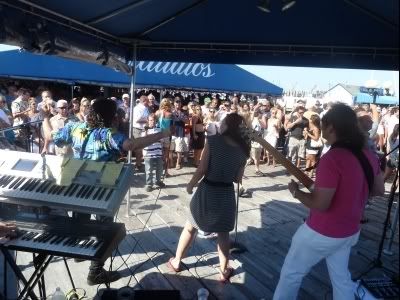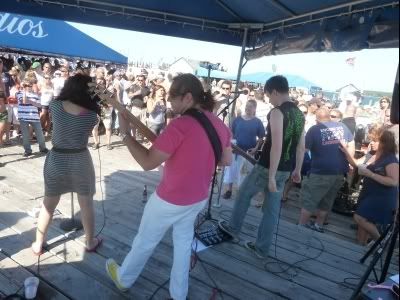 The Constant Ocean Breeze can make you actually want to KILL SOMEONE at times without the use of a "scrunchie" or hair pin!!!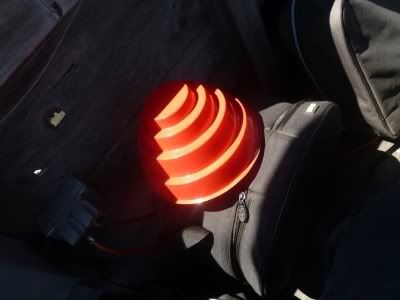 Fish & Chips @ Claudio's ($14.95) decent cole slaw.