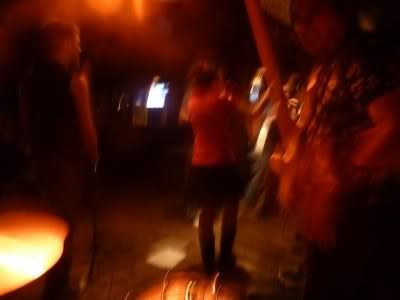 The band had a Great time once again playing the Bunion in Bay Ridge and this time on a Friday night to showcase the possibility of future Live Music to the new owner (who was a No Show). Being in the same borough as my apartment I was on my own getting my "home practice kit" to the gig and I thank Chris for getting me there, getting back via car service was not as horrible as I thought it would be. As you can see below it is a bit of a stripped down setup especially the cymbals but my PDP Bass Drum sounded Incredible, too bad it moved all night long being subject to the physical act of being struck combined with a slippery wood floor and no tension (Rubber Mat PLEASE) holding it back in place. Never Again!!!
Our friend and fan Steve christened my Bass Drum "The Topless Creeper" on account of having no rack tom mounted atop and due to my lack of rubber soled mat the Bass Drum "Creep" that me and my bandmates dealt with throughout the evening.
And I thought that was long behind me.
More Like TOO FAR in front of me.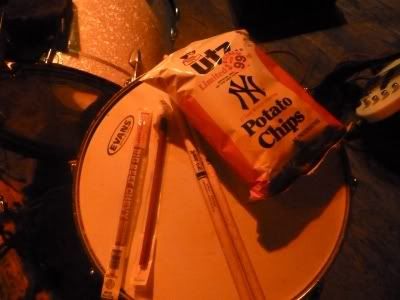 Culinary Lesson # 1 - There is No Cuisine in certain instances.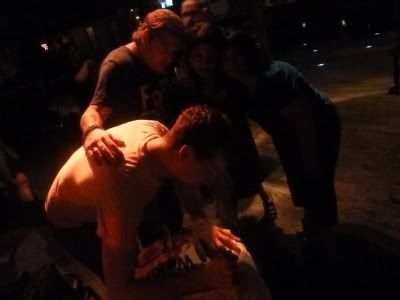 Autographing a few White Wedding t-shirts.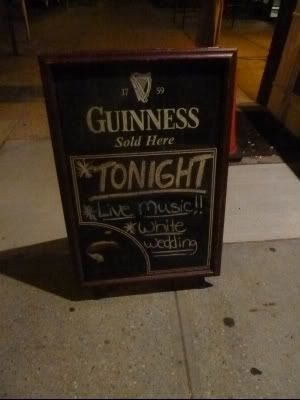 Towards the end of our show a patron of the bar filmed us which is not unusual but this person recognized me and questioned Nancy to which he got an affirmative answer all mid-song mind you and approached me to say "Your Dream Came True" which puzzled me at first. Turns out it was my childhood friend Angelo (he was in KISSAMANIA with me) who just happened to be there and all of this was captured on his Iphone which you can see just here below this sentence.
It was a great moment that happened by chance and to me chance doesn't just happen.