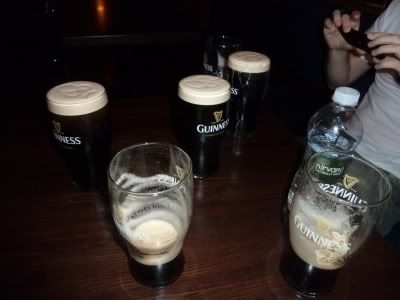 The Most Delicious Guinness Stout On The Planet.
Tonight was 4/6ths of the core band as Nancy could not make the show due to a family loss and Paul was on guitar duties but there was some interesting people in the audience that finally started dancing by the second and third sets. This was the night that a woman walked up to Paul, saw a little hole in his jeans and ripped it making a bigger hole, what strange behavior to show your appreciation.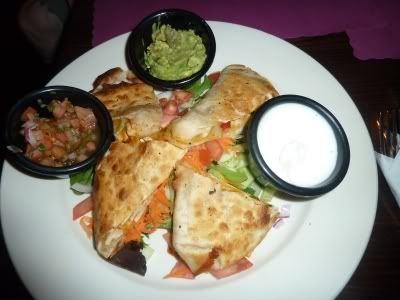 Taking Dave's lead I decided that I Also Had To Have the Chicken Quesadilla from the menu. A Decent if not Large sized dish of a quartered Quesadilla over a most flavorful and respectable salad flanked by portions of Pico de Gallo (mmm Cilantro), Guacamole with a hint of Lemon and Sour Cream. Take a closer look at that Salad, There was All Kinds Of Stuff in there.