They were up and dancing at the Napper Tandys for this gig and I was slightly adventurous in my playing tonight as I continue to watch tempo. Sean and Ginger provided sound for us and I finally got a straight answer from the staff "Drinks for the band are half price"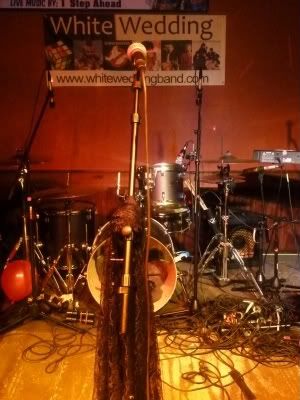 Premiered tonight was the first mention of Chocodiles, Made In China conical hats and a Zucker,Abrahams & Zucker film onstage.
Spiccoli, McFly and myself stopped off at Friendlys for the PreGigSupperNombulusFrammodification, and how could we not.
Pictured above is (TunaMelt, side of Fries, Coffee)
Yet Another non-photogenic and fulfilling yet blandish dish.
This Is WHY They Created MSG fer chrissakes !!!
MSG - (monn-ohh-so-dee-umm-gloo-tah-mate)