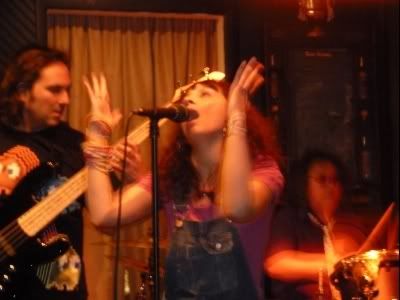 The Next Era Begins.
The band currently has eighteen gigs booked at an average of two a week and the weather is still chilly outside so things are really shaping up nicely. We had the usual energetic, dancing crowd that we provide Bally Bunion with and Jamie's cousin and fellow musician Jack
(Geezer)
came down to check us out.
The crowd is driven into a frenzy !!!
A Purple Frenzy.