My return visit was no letdown and I called ahead to make sure that "Custom Battering" was still done on the premises. It was and I brought down four Prosciutto Balls which they battered and fried for a very nominal fee of just two dollars and fifty cents.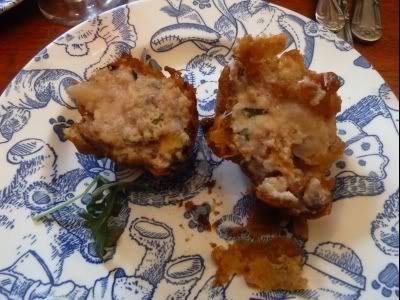 La Bella Prosciutto Balls as prepared by The Chip Shop.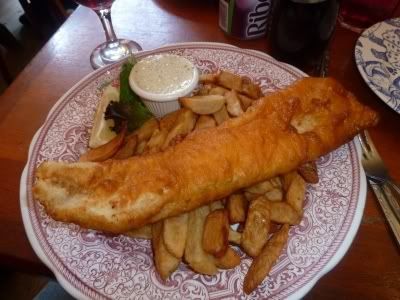 Cod & Chips.
Chicken Fingers & Chips.