It was a Beautiful yet muggy night for a casual set at JC Cove, Due to noise ordinance issues we were asked to keep levels down so I expended zero energy. Pictured above is my Bass Drum before the drunken mexican showed up, more of that below.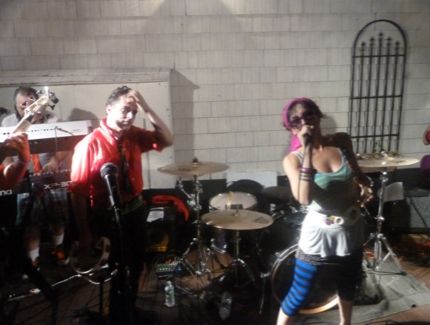 There was no one taking photos at this show so I snapped a few during the opening bars of "Dont Stop Believing" right before the drums come in.
Diana ending our second set with some Journey.
Emcee Rob beginning the show.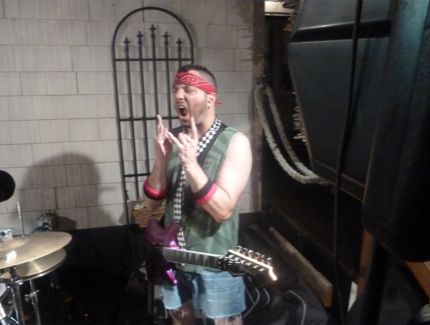 Tonight Eric decided to cup or dull my crash cymbal and hi-hat throughout our performance at his whimsy, the effect this has is the cymbal gives off an abrupt Clang as opposed to a vibrant resonance. Things were indeed getting silly on our side of the stage but we had fun. You had to be there.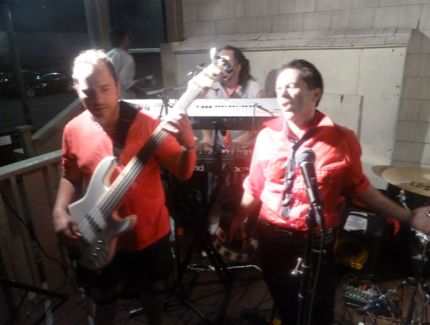 (L to R) - David Herbert, J.C. , Gilbert
Gilbert Gottfried joined us onstage for the jewish portion of the proceedings.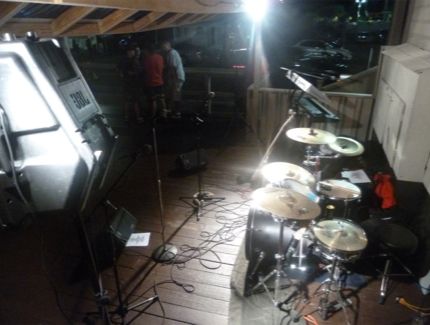 Someone tape those cables down.
For our third set I procured 2 Vodka and Cranberry Juices.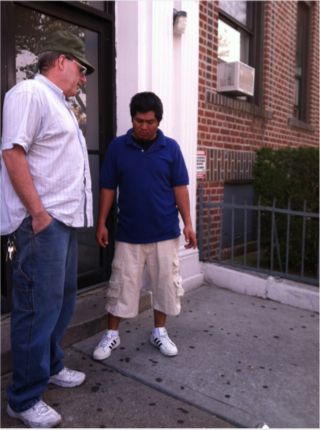 While waiting for the Zipcar to arrive I set up my drum stool and was sitting outside as a wayward mexican passed me with a serious list to port, so serious that I put my hand out so he wouldn't fall on me. Realizing his drunken situation I went for my camera to get a photo and then my super Ray arrived for backup support.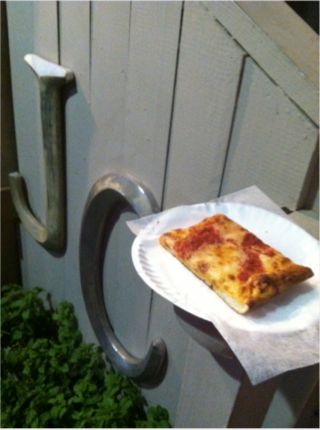 Probably the worst Grandma Slice I have ever had but I ate it crust and all.
This Is Show # 187