This is not someones prank especially not mine, the poster above was drummed up by the ad men at Zeppelinhall and I must say for the record that we did 11 Costume Changes Tonight NOT the advertised 10!
So That's One Louder Innit!!!
I appreciate the poster and am always taken aback when you find one has been made for you with an angle, its interesting to see how your project is received and appears objectively.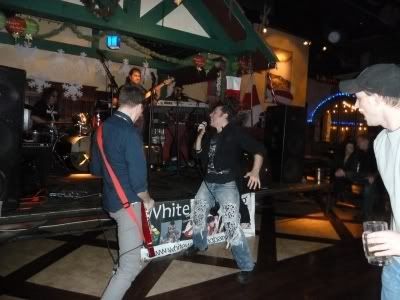 The band played great with Rob and Paul performing on the dance floor much to our mirth for a portion of the evening. Many people passed the bandstand throughout the performance and as I peered past my bandmates asses was quite entertained myself, I have said it before "A Drummers life is a series of asses".
Premiered tonight was the Number One song of the 1980s "Every Breath You Take" by the Police.
Zeppelinhall of Jersey City is becoming one of my favorite places to play. in lieu of a green room this Biergarten is spacious with at least three distinct areas to Eat, Drink and Be Merry of which I did my best.
His Purpleness
Our fan Giseli poses with her shirt, this photo and the one above were sent to us by Giseli as well. TY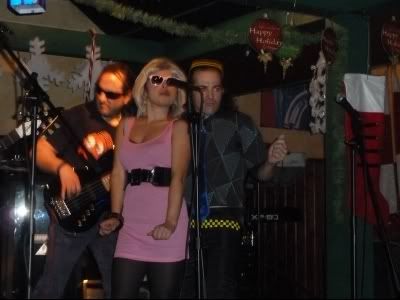 EAT TO THE BEAT.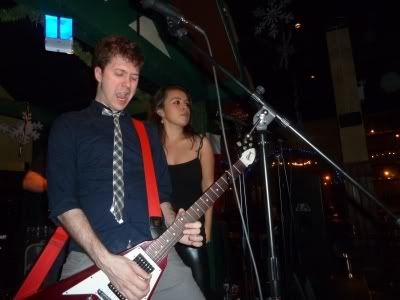 "go out and get a bite and you'll still be hearing that one"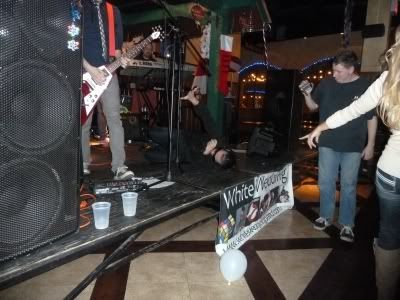 Its Bono, Two Cups and a White Balloon BUT What Does It Mean ???!!!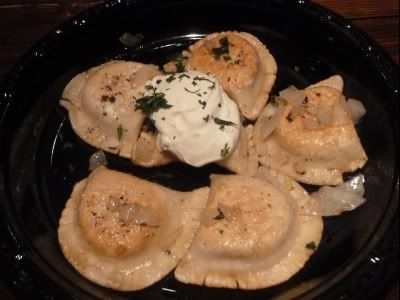 Mmmmmmm, Biergarten Potato & Cheese Pierogies, Mmmmmmm,....
from the "ALL'S WELL THAT ENDS WELL" department. I arrived at the Callbox right around the designated time for load up and found Tiffany sitting in front of a Closed Bar, gas barbeque cooker grill over the cellar door (our only alternative form of entrance) fastened by a Kryptonite lock, fortunately Smiley showed up and came to the rescue opening the entire bar for business (the afternoon girl called out) and we loaded our equipment to and fro via bungee door, trapdoor, zipcar and back again.
Thank's for taking the photo's Steve