Not since my Nana was alive has there been fresh baked homemade cookies in my midst to make the holidays that much more festive. I didnt so much get to make the cookies from scratch or even get a chance to see that done but I am that much closer and less hesitant when my turn comes soon at making Butter Cookies. I got to use the Zester to collect some Orange Zest and helped shape the cookies for the sheet (and dropped some in the case of the Drop Cookies) and of course enjoy some. Here are Chef Jamie's words (copied and pasted off of Facebook) to describe each cookie.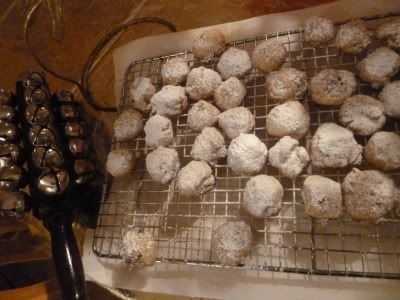 Greek, Kourabiedes (Walnut Sugar Cookies).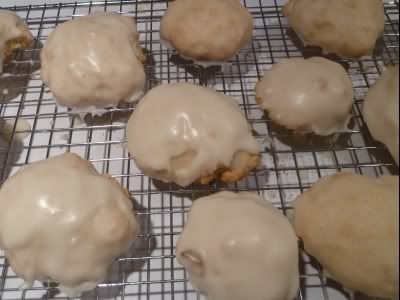 Italian Anginetti (iced lemon cookies).
American Vanilla Drop Cookies.
Candied Almonds.