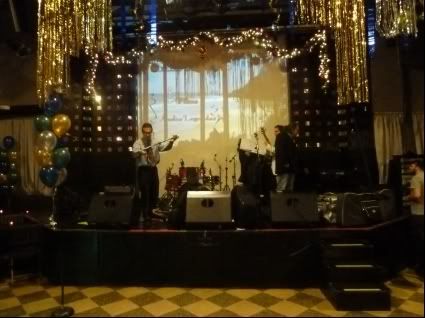 After probably decades of hearing about the famed S.O.B's it was a bit of a thrill to perform there for a private function as we played two sets of 80s classics for the (especially by the second set) highly receptive and kinetic crowd of fun seeking dancers. The DJ who was on between our sets played "Dont you want me" so we substituted that with "Jessies Girl". Nice place, Friendly Staff and we even got a gift bag at the end of the night.
I personally dont care for little stairsteps with no handrail (see above) but was able to successfully navigate them without incident.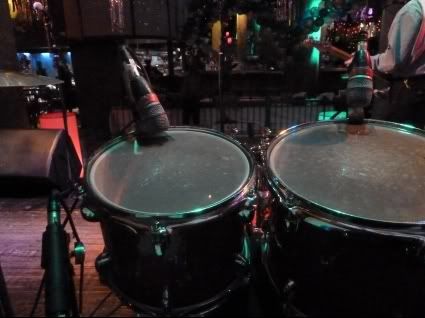 Stylized seating in the green room but I gravitated towards the couch as I was feeling under the weather.