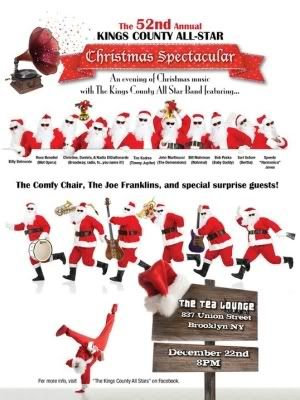 Tis the season for my musical families to celebrate the Holiday's yet again and like always its a pleasure to see these familiar faces of former bandmates and fellow musicians. The one thing we all have in common is that we do this because we love this and there is no other substitute for performing music in a live setting amongst longtime friends and peers alike. I am humbled to share the drum stool with two of my fellow percussionists for many, many years namely Michael Roberto and Joe Gucciardi.
Christine, Daniella and Nadia sounded absolutely superb and harmonious throughout the nights performances and ALL of the bands played solid sets. I wasnt able to capture any photos of Speedo or Box of Crayons as i was busy doing "Jager Shots" over by the bar but it was great hearing them perform some festive classics.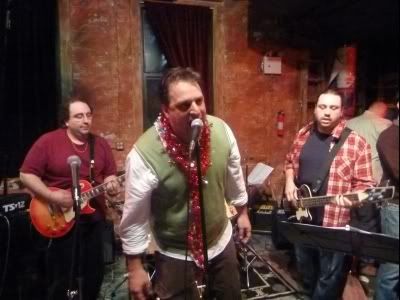 Rockin' Out with Baby Daddy
Gettin' Cosy with the Comfy Chair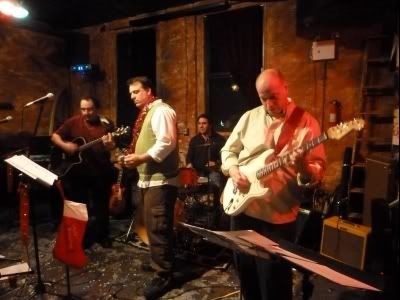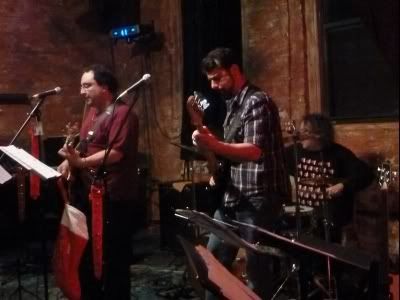 Our first gig as the Good Yeggs.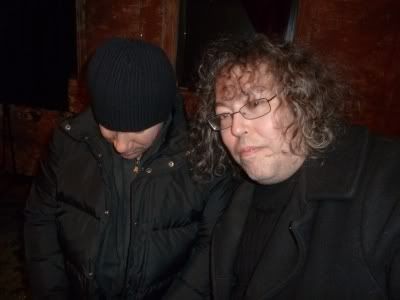 I was able to get a candid pic with one of my drumming heroes. Take a guess who it is and imagine winning a prize.