We ended 2010 with a nice casual gig at one of our home bases The Bally Bunion of Bay Ridge who always treat us to an energetic crowd and treat us right with their eager to please staff. Two of us (Billie Jean and myself) had our first ever "Hot Toddy's" and Spicoli nailed the deal by singing the praises of Toddyism to us as he sipped on his, Was it Yummy ? Yes It Were.
It was nice to arrive early enough to enjoy some leisure time speaking with Joey from Music Center and sample some Mozzarella Sticks from the in-house menu before performing 2 sets (sets 2 and 3 were combined) of 80s Classics for Le Crowd.
A Special thanks to The Karate Kid and Marty McFly for coming down and beginning our process of understudies for what is shaping up to be our busiest year yet 2011.
A Drummer's Life Is A Series Of DEVO Hats - Me, 2010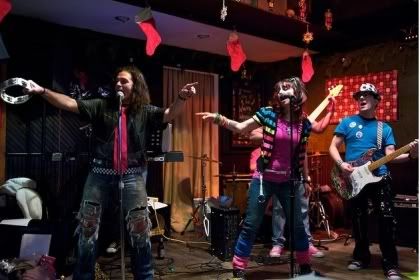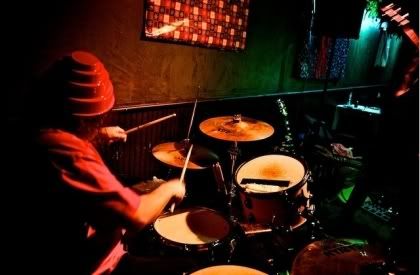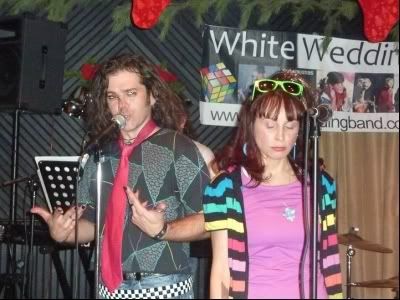 "Dont You Want Me Baby ?"
FLICKR