Right from the start there was serious dancing and cheering which almost reached Beatle-esque proportions (on a much smaller level of course) and we were in the rare but fun situation of the entertainer being entertained. The band has played to some receptive crowds but this was by far the biggest of them in the dancing category.
So what was going on ?
Well, we have reached a level of competence that its no surprise people enjoy us but this was a scene out of a musical. What happened was that there was a church group in attendance and they all knew each other so to see several dozen "zombies" aping Spicoli's "Thriller" moves in unison was no cause for alarm not to mention the Love Circle which formed during "Dont Stop Believing".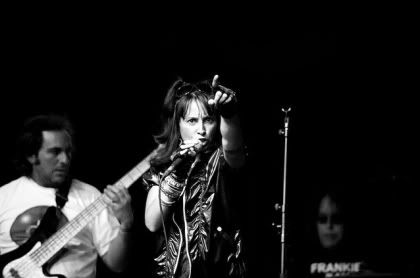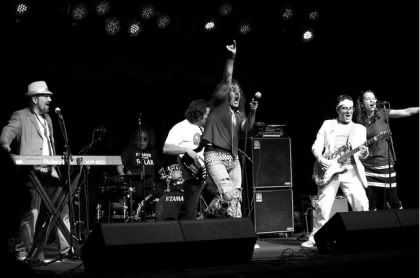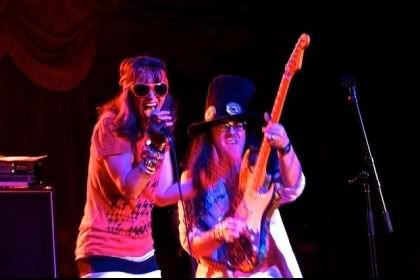 The Solid Gold Dancers !!!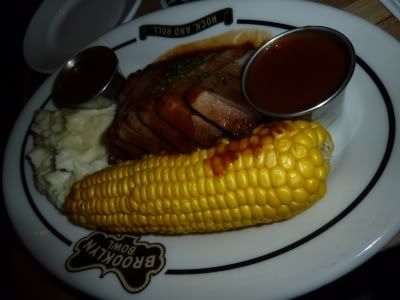 A lovely Brisket O' Beef flanked by Corn on the Cob and Creamy yet Especially Buttery Mashed Potatoes with the mysterious Salty yet Sweet Gravy for toppers courtesy of the culinary creators at Le Brooklyn Bowl.
FLICKR