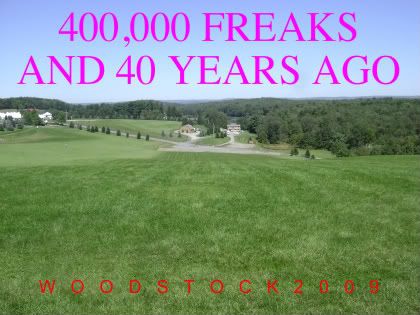 Worth seeing this museum just for the Beautiful landscape its perched upon, The Museum at Bethel Woods is tastefully organized and classily memorializes the events of that weekend in August 1969 when we felt that the youth shall rule the world and all negativity vanquished in the honor of good and right (sounds kinda cool by me) when 400,000 plus gathered on this sacred ground to experience 3 days of Peace and Music. Surely a milestone in humanity's history and never to be repeated again thus earning a place in the record books, deservedly welcome as a monument (its a field folks) and something very well worth a museumspace.
My critiques are small a la The Beatles play a bit heavy (Yes I Know THEY WERE The 60s) role in the exhibit but did not perform at the Woodstock Festival as well as Sam Cooke,The Beach Boys and The Supremes who were also at least not on the Woodstock stage itself but I suppose we must put these things (The 60s) in perspective. The exhibits are mostly (98%) Replicas, seeing a piece of the fence was nice but the (Lost and Found as in new friends/people separated) notes left behind amidst the rubbish were very fascinating but only a few seem to have survived. The Magic Bus etc. were all mockups (nicely done though)
Was on the cusp of snapping a "Lennon Exhibit" pic when "C" shushed me with a wristslap (hence Le bluriness). No Pics allowed you see.
Mock up of Amsterdam Hilton, Room 702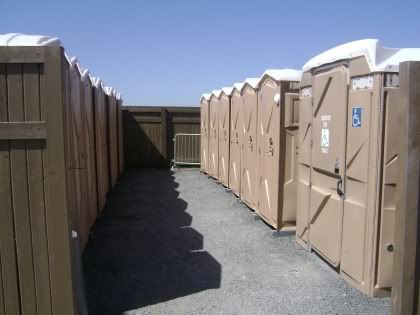 "What's the film going to be called?" (Reply) PORT-O-SAN
The Gift Shop
What Im getting at is that they had some killer Lemonade at the Slow Poke concession stand.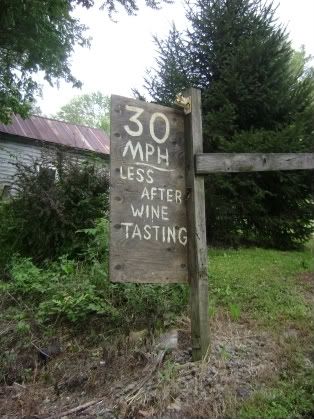 And of course we sampled some Wineries as well.