1958 gave us Explorer 1,British parking meters,Steve McQueen and The Blob (working title - The Glob That Girdled The World) and Science Fiction has never been the same. We also learned not to go poking sticks into meteorites recently landed in your backyard and to always keep some CO2 handy. Burt Bacharach and Hal David graced us with one of the coolest theme songs ever and Jack H. Harris produced.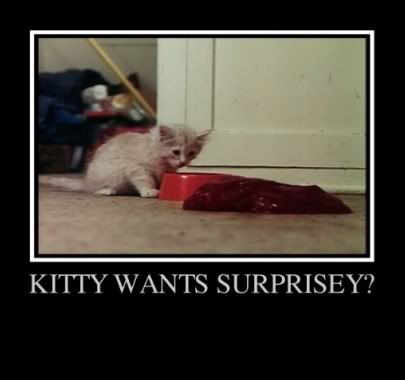 Fourteen years later we were treated to a fun sequel (BEWARE! THE BLOB) directed by Larry Hagman with cool cameos from Dick Van Patten,Cindy Williams,Shelley Berman,Burgess Meredith and of course Larry Hagman. Amidst all of the Zany characters The Blob still retained its gelatinous creepiness. Jack H. Harris produced
Yet another remake came our way in 1988 with a much faster and somewhat larger Blob but this time they decided to make our monster a product of governmental germ warfare gone awry, and what a SNAFU. Jack H. Harris produced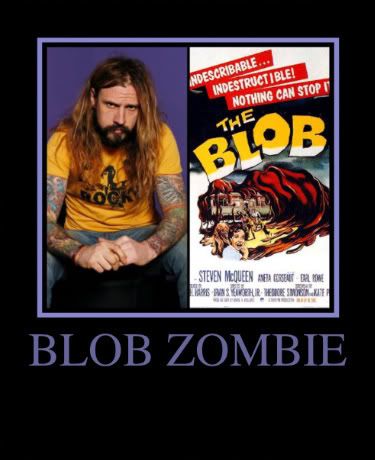 Come 2009 and news of a Rob Zombie remake entitled B.L.O.B. is very welcome indeed. Mr. Zombie has a true love of the genre and hopefully will do us proud. I do have some concerns over his decision to change the design (Roland/Emmerich's Godzilla looms large) but agree with him completely and wait with Baited,Blobby Breath. Jack H. Harris will produce.
Quote from Rob Zombie "I'd been looking to break out of the horror genre, and this really is a science fiction movie about a thing from outer space. I intend to make it scary, and the great thing is, I have the freedom once again to take it in any crazy direction I want to. Even more than 'Halloween', where I had to deal with accepted iconic characters like Michael Myers and Laurie Strode. 'The Blob' is more concept than specific storyline with characters, so I can go nuts with it. My intention is not to have a big red blobby thing ... I have a totally different take, one that's pretty dark."