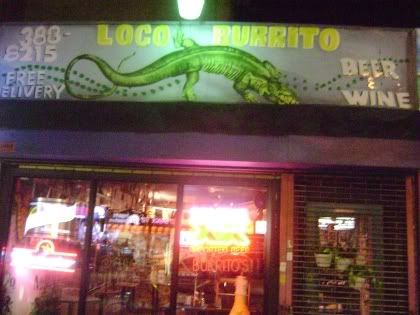 It's been about two years since I first sampled the Marvelously Delectable BBQ Chicken Burrito from EL Loco Burrito in Greenpoint, Brooklyn and I find it hard to order anything else, ........... WHY?!!!
The Most Delicious Burrito I have yet to taste due to the Homeade Freshness (yes the Corn is off of A Cob) of her Ingredients.
For those who dont appreciate reading Blog pic ingredients (pictured below) HERE THEY ARE:Mexican Rice,Pinto Beans,Corn Pico de Gallo,Monterey Jack Cheese,Sour Cream in a Spinach Flour Tortilla and possibly the Most Succulent Shredded Chicken Doused In Barbeque Sauce that I am likely to Ever have.
Get yourself here and enjoy a personable and efficient Genius Yiddish woman barking at the Genius Mexicali chef's preparing your Genius Burrito and Food Party of a Lifetime but prepare to be Geniously satisfied.
Chipotle (Restaurant) Burritos Do Not Compare!!!
(I hope I'm not overstepping my Palate as I Love Chipotle's Burritos as well, just not nearly so much as the EL LOCO)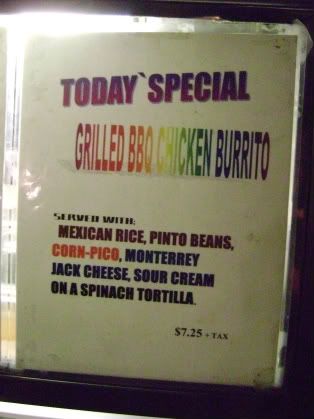 MonteRRey Cheese??? Best I've Had.
And Burrito Was His Name-O