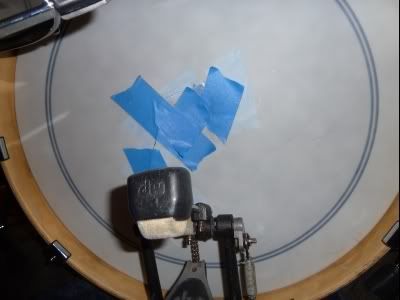 Certainly not one of my better nights performing as I popped the bass drum head just a few numbers into our first (of 3) sets during "Everybody Wants To Rule The World" by Tears for Fears and Nancy and myself were feeling under the weather causing Nancy's cancellation making it a male 80s band show with Paul and J.C. handling vocal duties between Rob's costume changes, The crowd did not seem to notice and were as raucous as ever. Kudos to Rob for ducking a patron landing on top of him whilst in his Bono lying on the floor guise of which I only heard of after the fact.
I don't see anything from my vantage point.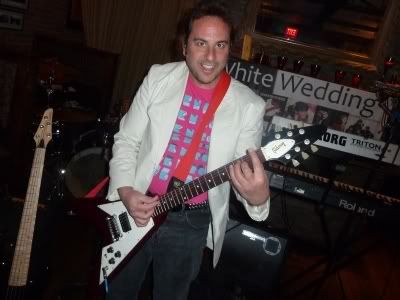 Diamond Head Dave and his flying V.
Dave and myself perform "A Whiter Shade Of Pale" prior to our set. NOT!!!
My little corner at the Heritage.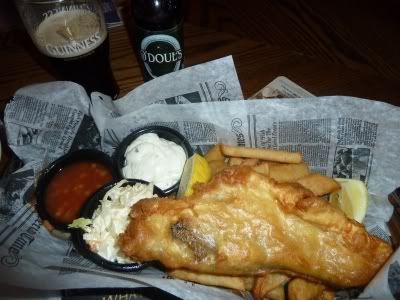 Dublin style Fish & Chips served with Baked Beans, Coleslaw and Tartar Sauce in faux newspaper wax paper with Lemon wedges.
DELICIOUS.
This Is Show # 150