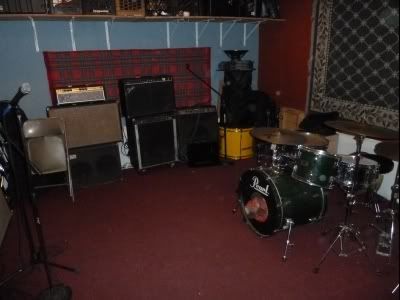 Sometimes things really come full circle and this was one of those occasions. As soon as I approached the entrance to our new rehearsal space, spied the gas station on the corner and saw the front door (see photo below) I knew I wasn't in Kansas anymore. This was the very rehearsal studio where the Airwaves formed (Two Tigers Studio) and where I first ever met Nancy, Tawni, Dave and Mike back when I tried out for a wedding band my good friend Joe (of the Good Yeggs) had passed the audition for and here we were almost a completely different lineup, five years down the road with considerable miles of experience under our collective belts with an heir of new beginnings and starting over, here's to 2012 exceeding all expectations.
Sorting out something or another, this is why we have rehearsal.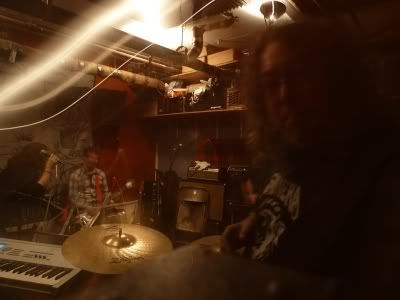 Odd lighting effects (of an odd person) as I set the camera up for the video (see below)
IN the same room together which is proof that Eric and Paul are not the same person.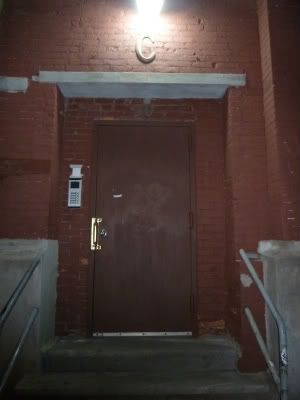 First photo I took on the night, I knew this doorway only too well.