Jamie and myself had takeout New Years Day dinner prepared courtesy of Bassett Deli of Avenue X, Brooklyn and some of the finest food fare still being offered in our dwindling choices in this "Brave New World" of homemade food restaurants of yore. Next stop Totonno's Pizza before Everything Is Gone, but in the meantime.....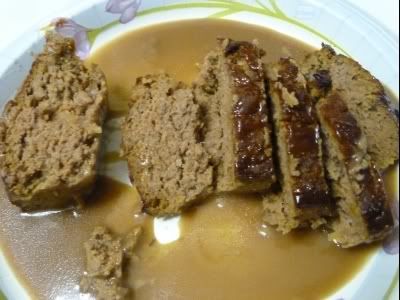 Meatloaf ($4.95 mini loaf), on the vinegar tartish side but we both loved it, gravy was free flowing and given in a separate 1/4 lb. container.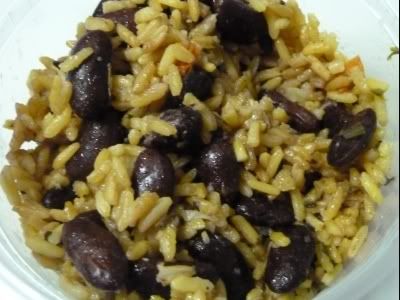 Spanish Rice and Beans with Pernil or some kinda Meat in there (no time to look), done quite to perfection. no grainy or overdone pieces in here.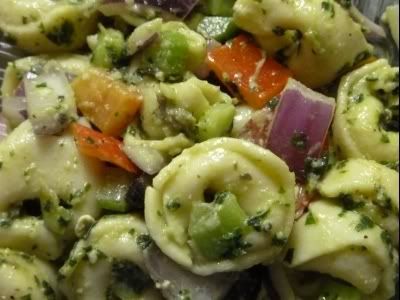 I am starting a new diet for the New Year 2012, this was marked SALAD,... Tortellini Salad.
Potato Croquette, LOOK AT IT,....
NO,.... LOOK AT IT!!!!!
Cheesey too.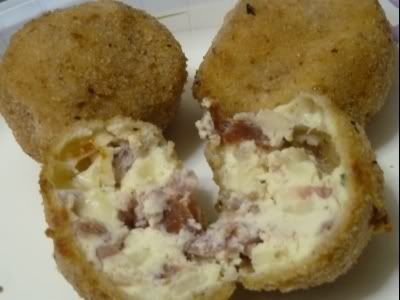 THE Prosciutto Ball ($3.95 for 6)
(not salty enough to my palette but I could always add some couldn't I ?)
Eggplant Parmigiana.
HAPPY NEW YEAR.